ECU Report
---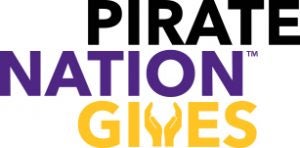 On March 20, Pirate Nation Gives raised $805,000, a 60 percent increase over the 2018 event.
Among that amount were two recent pledges the donors wanted counted for Pirate Nation Gives: $100,000 to be split between athletics and the Honors College, and $500,000 for the Supporting Transitions and Education through Planning and Partnerships, or STEPP, Program.
A $10,000 gift was made to the accounting department in the College of Business.
Next year's Pirate Nation Gives will be March 18.
$805,000
INCLUDING:
$100,000
To be split between athletics and the Honors College
$500,000
For the supporting transitions and education through planning and partnerships program
$10,000
Gift made to the accounting department in the College of Business