Class Notes
---
2010s
---
Worth Gregory '16 was named the special teams quality control coach for football at N.C. State University in February.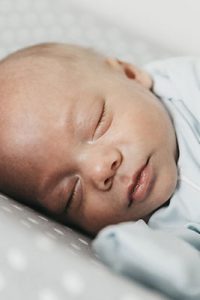 Chris Moore '16 and Grayson Riddick Moore '08 of Winterville welcomed a son, Jameson Keller Moore, on Aug. 16.
Anthony Hezar '14 of Keller Williams Burlington has been recognized by the American Institute of Real Estate Agents as Two Years 10 Best Real Estate Agents for Client Satisfaction.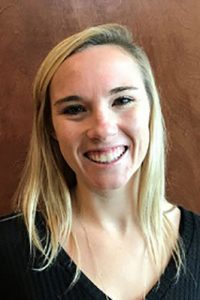 Elizabeth Stelzenmuller '14 has been hired as the new events and digital assistant with the Greater Wilmington Business Journal and WILMA magazine.
Ann Marie Mehdi '13 was named 2019 Pitt County Schools Teacher of the Year. She teaches science at South Central High School in Winterville.
Chelsy Payne '12 has been named principal of Jones Intermediate School in Mount Airy.
Blake Lineberger '11 has joined AgentOwned Realty in the Mount Pleasant, S.C., office. He also is an assistant professor in the College of Charleston Department of Health and Human Performance.
Dr. Hollis Ray '10 is the medical director for the new Surgery Navigation Center at New Hanover Regional Medical Center in Wilmington.
---
2000s
---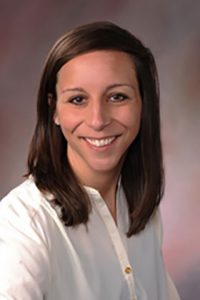 Kate Teel '07 has been named president of the Greenville-Pitt County Chamber of Commerce. She previously served as vice president.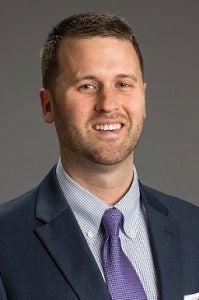 Brandon Needham '06 has been named senior project manager at SouthCon Building Group in Mount Pleasant, S.C. Needham joined SouthCon in 2014 and has been responsible for award-winning projects on a regional and national level.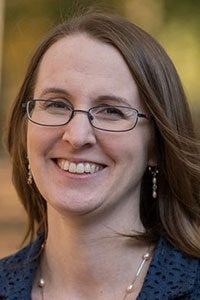 Laura Benedict Sileo '01 has been named executive editor for The Daily Times and Delmarva Now in Salisbury, Md. She is the first woman to lead the news organization, which dates back to 1886.
---
1990s
---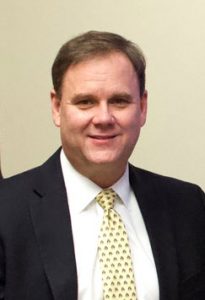 Dr. Joseph West Paul '92 has been named chief clinical officer at New Hanover Regional Medical Center in Wilmington. He had previously been senior vice president and chief quality and medical staff officer at WakeMed Health and Hospitals in Raleigh.
---
1980s
---
Todd Williams '89 has joined Towne Insurance as regional commercial consultant for commercial accounts. He will be responsible for commercial accounts, client service, retaining renewals and developing risk management programs to reduce clients' total cost of risk. He is based in Kinston and Greenville.
Mike Robinson '87 has been hired as the first golf and girls basketball coach at Green Level High School in Cary. He has more than 30 years of teaching and coaching experience, winning more than 200 games and six conference championships as a girls basketball coach. He was named the North Carolina Girls Basketball Coach of the Year in 2010. In boys and girls golf, Robinson has led teams to eight conference championships. He has also won several conference and regional coach-of-the-year honors.
Gov. Roy Cooper has appointed Timothy Smith '82 to sit on the bench for Judicial District 4 of Sampson, Duplin, Jones and Onslow counties.
---
1970s
---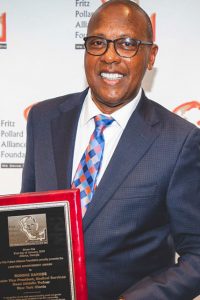 Ronnie Barnes '75, the New York Giants' senior vice president of medical services, was presented with a lifetime achievement award at the Fritz Pollard Alliance Foundation's Johnnie L. Cochran, Jr.'s Salute to Excellence Awards on Jan. 31.
Norwood Blanchard III '74 has been included in the 2019 Super Lawyers ranking in the category of employment and labor. Super Lawyers is a national compilation published by Thomson Reuters. Blanchard is a partner with Crossley McIntosh Collier Hanley & Edes in Wilmington.
Michael H. Steadman '74 of Fayetteville has been appointed to the board of directors of Lumbee Guaranty Bank.
---
1960s
---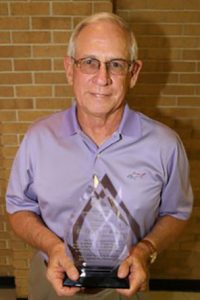 Bill Dickens '67 has received the Southern District Donna L. Dunaway Medal from the Society of Health and Physical Educators. Dickens has been an educator, scholar, researcher and coach for 52 years. He retired from the Department of Health and Human Performance at Northwestern State University in Louisiana as professor emeritus in 2016.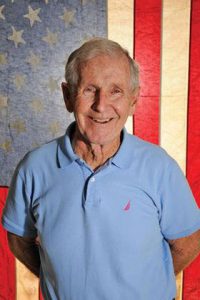 Gordy Patrick '65 has been inducted into the N.C. High School Athletic Association Hall of Fame. During 20 years at West Carteret High School, he served as J.V. football coach, varsity football coach and varsity wrestling coach, winning 33 team championships in wrestling. He retired as principal of the school in 2007.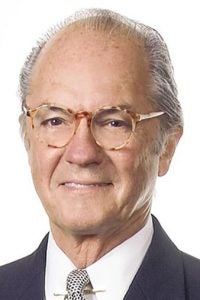 Gus Tulloss '66 has been reappointed to the state Board of Transportation representing District 4, which includes Nash and Edgecombe counties. He's served on the board since January 2008.