ECU Report
---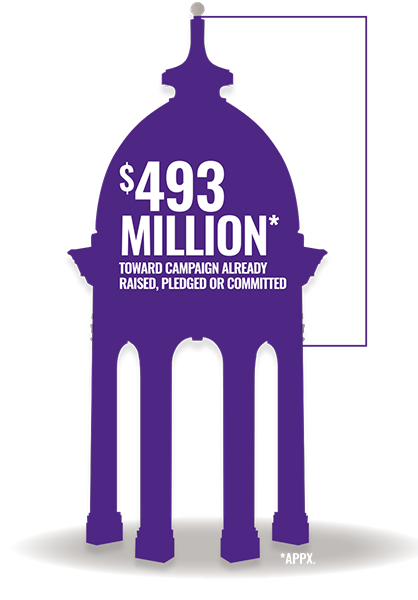 Continuing to Pursue Gold
ECU has raised more than $493 million toward a $500 million goal. Your support will help to surpass that goal and ensure ECU's place as an innovative leader in higher education.
Learn more at pursuegold.ecu.edu.
---
Since January, ECU students, faculty and staff on Main Campus have been having their food orders delivered by robots. Through a partnership of ECU Dining Services, Starship Technologies and Grubhub, 30-40 robots are out daily delivering meals from Raising Cane's, Panda Express, Steak 'n Shake and other campus dining vendors. By May, the robots had delivered 13,500 meals, with the most popular destination being Cotten Residence Hall. Service hours are Monday-Friday 7:30 a.m. to 8:45 p.m. and Saturday and Sunday 9 a.m. to 8:45 p.m.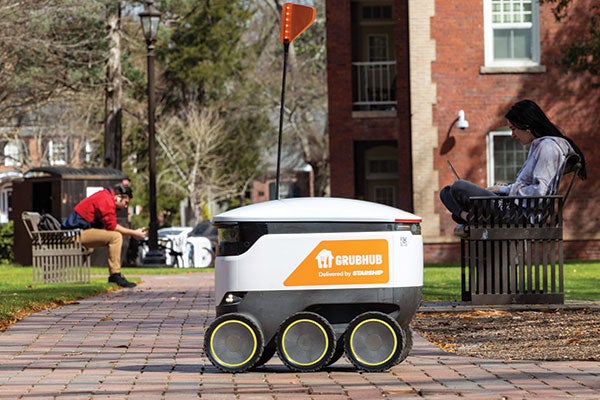 ---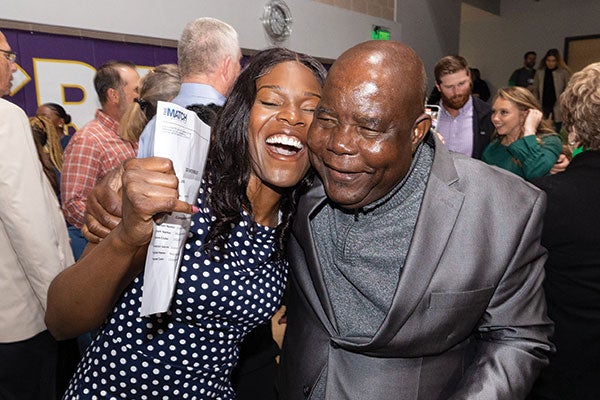 Merdi Lutete, shown here celebrating with her father, Masiala Ngoma, was among the 78 graduating medical students who learned where they will be doing their residency training at the Brody School of Medicine's annual Match Day on March 17. She is headed to Duke University for a residency in neurology. Of the graduates, 34 matched to residencies in North Carolina, 16 of those at ECU Health Medical Center. A total of 46 graduates matched into primary care residencies: family medicine, general internal medicine, pediatrics and OB/GYN.