Calendar
---
ON CAMPUS
---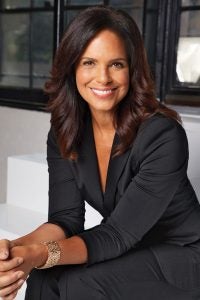 A veteran of cable and network news, award-winning television journalist Soledad O'Brien comes to ECU's Wright Auditorium on Sept. 18 as part of the Voyages of Discovery Series. Her talk is titled "Diversity: On TV, Behind the Scenes and in Our Lives." O'Brien, whose immigrant parents are from Cuba and Australia, formed Starfish Media Group in 2013 and today anchors and produces the program "Matter of Fact with Soledad O'Brien" on A&E.
Voyages events are at 7 p.m. in Wright Auditorium. Tickets are available at
ecu.edu/voyages
.
---
EXHIBITS
---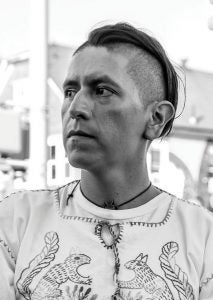 The Wellington B. Gray Gallery in the Jenkins Fine Arts Center presents muralist Layqa Nuna Yawar, visiting artist and guest speaker, Sept. 11 from 5:30 p.m.–7:30 p.m. The Keaton and Umberger Collection will be on view Sept. 13–27.
Gallery hours are Monday through Thursday 10 a.m.-7 p.m. and Fridays and Saturdays noon-4 p.m. Admission is free and open to the public. The gallery is closed for all university holidays. For more information, call 252-328-6336 or visit bit.ly/2zg1yxI.
---
ON STAGE
---
The Tony Awards meet "Whose Line is it Anyway" in "Broadway's Next H!T Musical." Every song is fresh, every scene is new and every night is different because the cast fishes made-up song titles from the audience. Once the audience votes on their favorite, five New York City improv actors and a crack pianist craft an entire improv musical to complete the program. This program was rescheduled from last fall due to Hurricane Florence. July 12 at 8 p.m. in Wright Auditorium.
A new series, ECU Summer Fare, presents a new theatre company, Summer Storybook, in "Yo, Vikings!" The musical, adapted from the kid-lit book by Pete the Cat author Judy Schachner, is the mini-saga of 10-year-old Emma Katz, the fiercest Viking in Swarthmore, Pa. A class assignment gives her just the platform to become a real Viking. With sweeping melodies, thrilling Viking chants, funky rock n' roll and a heartwarming story, "Yo, Vikings!" will inspire. July 25-27 at 10 a.m. and 2 p.m. and July 25-26 at 7 p.m. in the Main Campus Student Center Black Box Theatre.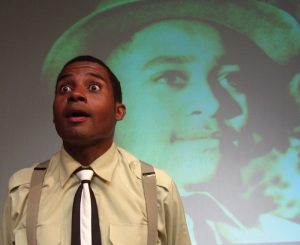 "Dar He: The Story of Emmett Till" is the one-man production by Mike Wiley. In 1955, a 14-year-old black Chicago youth traveled to the Mississippi Delta with country kinfolk and southern cooking on his mind. He walked off the train and into a world of thick color lines, hard-held class systems and unspeakable taboos. Young Emmett stepped into his gruesome fate by whistling at a white woman. Through conversations with a Look magazine journalist, Emmett's mother and others, this riveting play chronicles the murder, trial and confessions of the men accused of Till's murder. Sept. 19 at 10 a.m. and 7 p.m. in Wright Auditorium.
From the safety of their suburban life, a girls' soccer team navigates big questions and wages tiny battles with the force of a pack of adolescent warriors. "The Wolves" is a portrait of life, liberty and the pursuit of happiness for nine American girls who just want to score some goals. Presented in the 200-seat Burnette Studio Theatre adjacent to the McGinnis/Messick Theatre Center, this "black box" venue combines limited seating with an intimate theatrical experience. Shows are Sept. 25-Oct. 4.
Information and tickets to these performances are available at
ecuarts.com
.