ECU Report
---
Stadium expansion hits milestone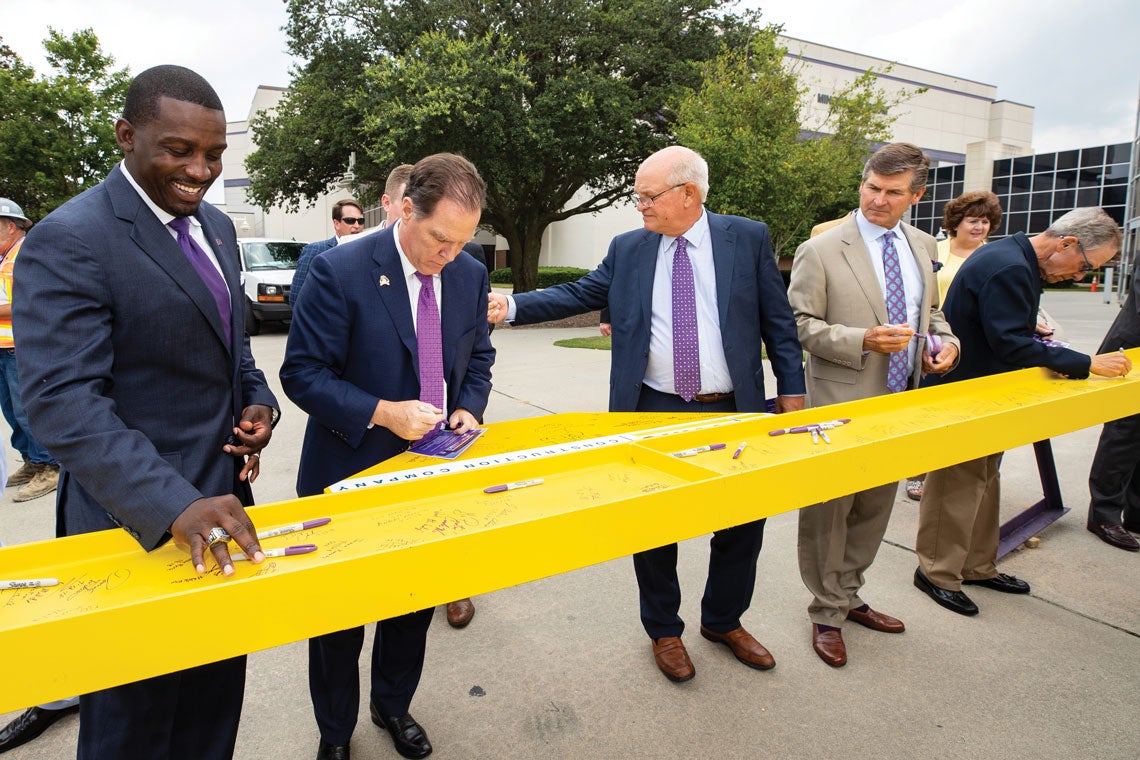 ECU football coach Scottie Montgomery, Kieran Shanahan, chair of the ECU board of trustees, and trustees Max Joyner Jr., Kel Normann and Bob Plybon sign the final beam July 12 during the "topping out" ceremony for construction at Dowdy-Ficklen Stadium. Catherine Staton is in the background. The first phase of the $60 million project, the renovation of the first floor of the Ward Sports Medicine Building, was opened in August.
The renovated football locker room
---
Team places third in NASA rover meet

Evan Diener, Tanner Guin, Jameson Morris (standing from left) and Morgan Watkins and Andrew Grena (seated) of the College of Engineering and Technology placed third in the 2018 Human Exploration Rover Challenge, held in April in Huntsville, Alabama. According to a NASA news release, the competition challenged high school and college teams to design, build and test human-powered roving vehicles inspired by the Apollo lunar missions and future exploration missions to the moon, Mars and beyond. This year's competition challenged teams to complete 14 obstacles and five tasks throughout a half-mile course, with a six minute supply of "virtual" oxygen. ECU's team was the only one to complete the entire course. The team's participation in the competition was made possible by the North Carolina Space Grant.
---
Alumni association now dues-free
All ECU graduates are now considered full members of the ECU Alumni Association regardless of whether they've paid membership dues.
ECU has joined a growing list of public institutions that have moved away from dues-based alumni associations, according to the university. ECU has more than 170,000 alumni.
"The new model enhances engagement by removing the barriers to participation," said Heath Bowman, associate vice chancellor for alumni relations. "Being more inclusive makes us a better resource for alumni and a more helpful partner to the university."
Under the new funding model, the association will rely on annual philanthropic support instead of membership dues.
More information is at piratealumni.com.
– ECU News Services
---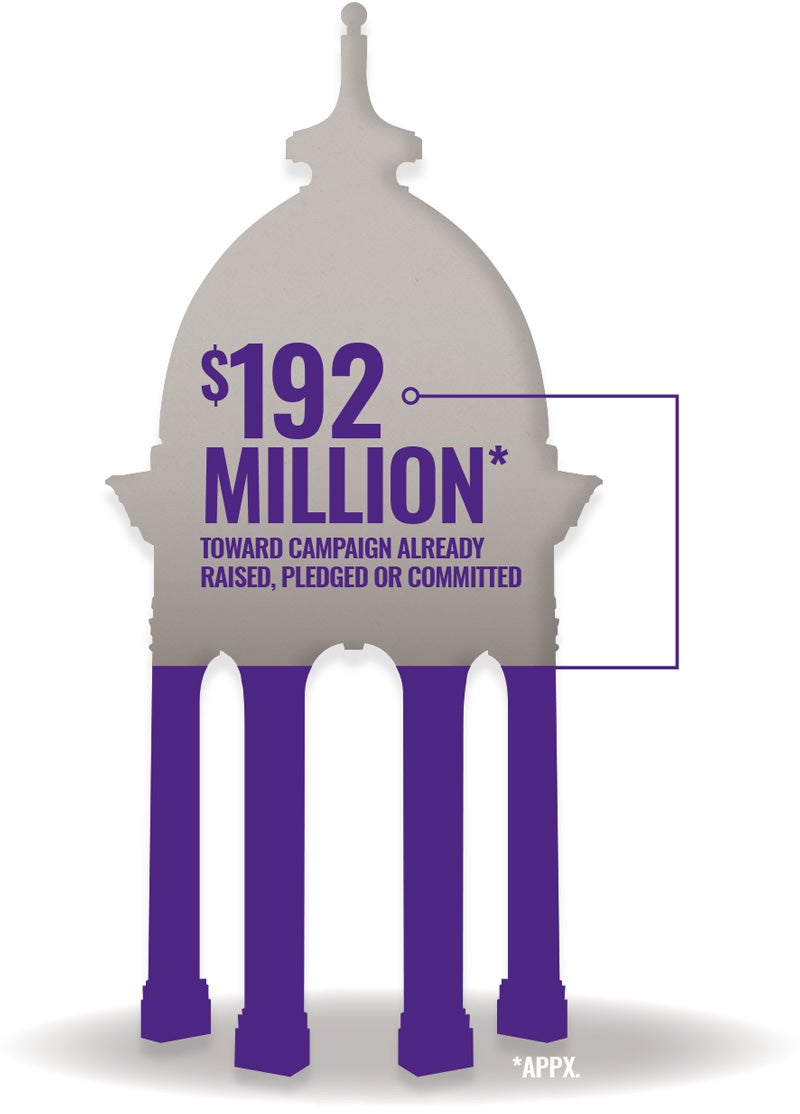 Funding the future
ECU continues to make progress on its comprehensive fundraising campaign. So far, $192 million has been raised, and the total continues to rise daily.
Strong giving to ECU's Main Campus helped the university raise $43.3 million in fiscal year 2018. That included 33 endowments established by the ECU Foundation and 17 endowments established by the Medical & Health Sciences Foundation.
In March, ECU's second annual day of giving, Pirate Nation Gives, helped the university raise more than $500,000 in 24 hours, far surpassing last year's $273,663.
Each gift ECU receives brings the university one step closer to transforming its campus and providing the foundation to cultivate scholars and revolutionize research. Each gift is a commitment to improving the university, the lives of our students and the communities we serve.