Faculty Focus: Susan Pearce
Department of Sociology
---
Floods come and go, but Princeville persists
It's a small town with a big history. That's why Susan Pearce is so interested in Princeville.
Princeville became the first town in the country to be chartered by African Americans in 1885, about 20 years after former slaves created the community after the Civil War. The Edgecombe County town along the Tar River has been in a fight for survival ever since, first from white supremacists and later by flooding from hurricanes Floyd in 1999 and Matthew in 2016.
"Princeville has had all these threats to its existence since the 1860s," said Pearce, an associate professor and director of graduate studies in the ECU Department of Sociology. "It's a town that has decided to stay despite all these threats."
Over the years, residents have left for better jobs, and others left after the hurricanes.
"A lot left, but a lot stayed because of the legacy, and they stayed for their ancestors and a sense of responsibility to keep the town going," Pearce said.
Pearce, along with Lynn Harris, associate professor of history and maritime studies at ECU, helped tell Princeville's story with an exhibit in ECU's Joyner Library this winter.
The exhibit, funded through the N.C. Humanities Council, is available as a traveling display.
"I think this is a real good example of how the university works with the community," said Kendrick Ransome, part of the nonprofit Freedom Organization of Princeville and a native of Pinetops. "It's been real good working with Dr. Pearce."
Ransome is part of a younger generation taking up the cause to preserve the town. Princeville native Marquetta Dickens is working with him.
"There's a new drive around," Pearce said. "A lot of planning, a lot of energy, and some real excitement is coming to the town."
-Ken Buday
---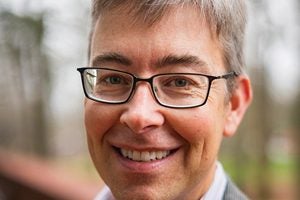 William E. Allen, associate professor of organic chemistry, has been named ECU's recipient of the 2020 Excellence in Teaching Award by the University of North Carolina Board of Governors. He's a graduate of Washington and Lee University and UNC-Chapel Hill. He's taught at ECU since 1998. In the lab, Allen's research is focused on understanding and enhancing the function of small proteins with medical importance.
---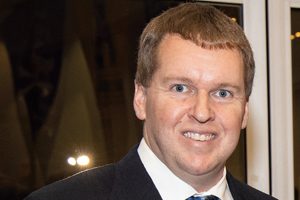 Randall Etheridge, assistant professor in the ECU Department of Engineering, has been named one of the New Faces of 2020 by the American Society of Agricultural and Biological Engineers. Etheridge was among 10 people in the country recognized in the professionals category for those age 35 or younger. He teaches environmental engineering courses and core engineering courses in the College of Engineering and Technology. His recent research has focused on flooding and water quality issues of Lake Mattamuskeet and its impact on the surrounding area.
---
Dr. Mark Bowling received the N.C. Dogwood Award from Attorney General Josh Stein in March for his work to treat patients and raise awareness about the dangers of vaping. Bowling is a pulmonologist and associate professor of medicine at the Brody School of Medicine at ECU.
---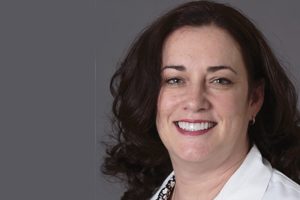 Dr. Danielle Walsh, associate professor of surgery at the Brody School of Medicine at ECU and the director of the surgery residency program at ECU and Vidant Medical Center, has received the first Outstanding Mentor of the Year award by the Resident and Associate Society of the American College of Surgeons. The award recognizes an American College of Surgeons fellow who effectively engaged with residents and provided support essential for the residents to develop a sustainable foundation for a surgical career. Walsh is a pediatric surgeon. Walsh also testified before the U.S. Food and Drug Administration on Nov. 6 about increased cancer risk with patients living near ethylene oxide producing plants.