Class Notes
College of Education Hall of Fame inductees
The East Carolina University College of Education inducted the following people into the Educators Hall of Fame at a ceremony in Fletcher Recital Hall on Nov. 9: Andrea Mills Blackwood and Kathy Godley Clark of Raleigh; Sherry Rae Buck, Christopher Buddo, Kathy Sue Gaskins Riggs, Lynne C. Wigent and Alana M. Zambone of Greenville; Christa L. Farmer and Lynn Pritchett Harrington of Washington; Gwen P. Jeffreys of Greensboro; Mark Edward L'Esperance of Rockingham, Va.; Mabel James Perry of Bethel; Henry Pryce of Mocksville; Gail Watson Richards of Goldsboro; Clinton Herbert Strong of Bloomington, Ind.; Dorothy B. Tolson of Tarboro; Madeline Davis Tucker of Richlands; and Janis Taylor Tucker of Dover.
---
2010s
---
Gordon Burnette '19 is the new public relations officer for the Public Schools of Robeson County.
Zack Cleghorn '16 '18 has joined the Pitt County Development Commission as the retention and expansion specialist. He previously was the industrial coordinator at Pitt Community College.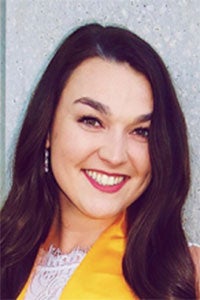 Taylor Dockety '18 has joined Capstone Homes in Sussex County, Del., as a new home designer.
Krista Eason '15 '16 has been named assistant principal at Carl A. Furr Elementary School in Concord. She previously was assistant principal at Harrisburg Elementary School.
Jennifer Dollyhigh Easter '13 has joined Yadkin County as a family nurse practitioner.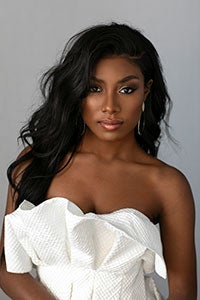 Former Miss America Nia Franklin '15 released her first pop single, "EarthSun," in January on digital and streaming platforms and performed with the Piedmont Opera in its March production of "The King and I," singing the role of Tuptim.
Tikiyah Holloway '19 has joined Lexington Middle School in her hometown as a science teacher.
Sarah Elizabeth Jones '10 '19 of Ayden and Dr. David Scott Keith of Pilot Mountain married June 29 in Angier.
Courtney Brooke Morgan '16 and Davis Scout Houston '16 of Joshua Tree, Calif., married Aug. 31 in Las Vegas. Morgan works as an operations manager at Joshua Tree Modern. Houston is a first lieutenant-logistics officer in the U.S. Marine Corps.
Glenn Reaves '83 has been named principal for the upper grades at the new Sallie B. Howard School for the Arts and Education in Wilson. The school opens in August.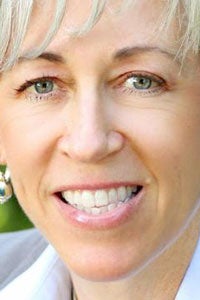 Ruth Steidinger '11, principal of Olive Chapel Elementary School in Apex, was named 2019-2020 Wake County Public Schools Principal of the year and a 2020 Regional Principal of the Year for the North Central Region of North Carolina by the N.C. Department of Public Instruction.
Dr. Ashley Strickland '13 has joined UNC Orthopedics at Nash in Rocky Mount.
Stephen Venters '18 has been elected to the board of directors for Awaken Coffee, a nonprofit organization created to employ individuals with intellectual and developmental disabilities. Venters is the assistant director of the College Store at Pitt Community College and the father of a son with Down syndrome.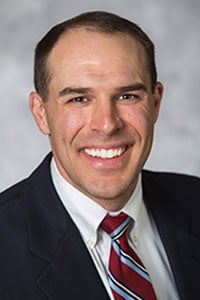 Dr. Kyle Wilson '10 has joined the new AppFamily Medicine in Boone, part of Appalachian Regional Medical Associates.
---
2000s
---
Kelly Ashley '07 has published Word Power: Amplifying Vocabulary Instruction. She's an education consultant in the U.K.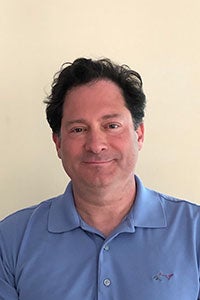 John Bell '06 started May 1 as principal of Wayne Academy in Goldsboro.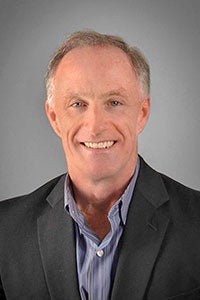 John Paul Black '08 has been named vice president of workforce development and continuing education at Lenoir Community College in Kinston.
Will Bland '07 is the new head football coach at J.H. Rose High School in Greenville. He previously was head JV coach and wide receivers and defensive backs coach. He was a wide receiver at ECU.
Bradley K. Congleton '09 has joined DeRonja Real Estate in Raleigh as a broker.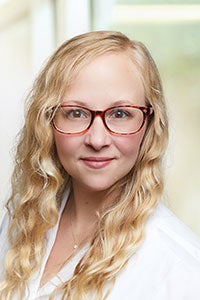 Dr. Amber Edwards '09 '12 has joined Saint Thomas Midtown Hospital in Nashville, Tenn., as a cardiothoracic surgeon.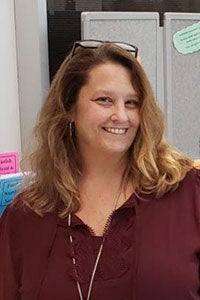 Kathy Ford '04 took over as director of the Pasquotank County Department of Social Services on Dec. 2. She's worked for the agency for 27 years.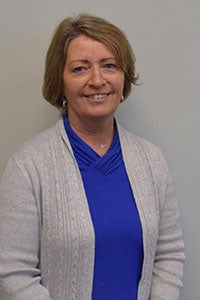 Newport Middle School Principal Carolyn Heller '03 retired in February after a 42-year career in education.
Whitney Oakley '01 is the new chief academic officer for Guilford County Schools.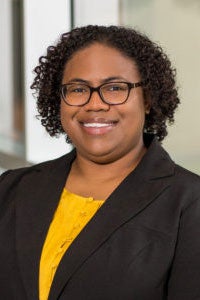 Malena Rousseau '05 has been named program associate at the Iowa West Foundation in Council Bluffs, Iowa. She previously served as the research and evaluation coordinator for Buffett Early Childhood Institute.
Allen Trask III '05 with Ward and Smith in Wilmington has been named to the 2020 Super Lawyers-Rising Stars list in the category of business litigation.
Brett Wentz '02 of Wentz Law in Wilmington has been named to the 2020 Super Lawyers-Rising Stars list in the category of criminal defense.
---
1990s
---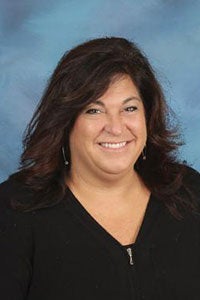 Joan Alexander '95 '01 has been named principal of St. Peter Catholic School in Greenville.
Norwood Blanchard III '93 of Crossley McIntosh Collier Hanley & Edes in Wilmington has been named to the 2020 Super Lawyers list in the category of employment and labor.
Jim Bob Bryant '96 has been named head football coach at North Augusta High School in North Augusta, S.C. He previously was head coach at North Paulding High School in Dallas, Ga.
Dealton Cotton '94 '95 '98 is the new football coach at East Wake High School in Wendell. He previously was head coach and athletic director at Norview High School in Norfolk, Va.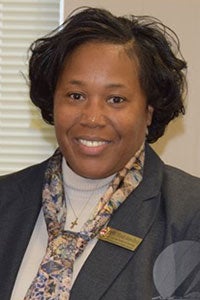 Rhonda James-Davis '99 been named chief human resources officers of Elizabeth City-Pasquotank Public Schools. She has more than 30 years of experience in education.
Craig Hill '94 is the new executive director of the Kinston-Lenoir County Chamber of Commerce. He began the post Jan. 2.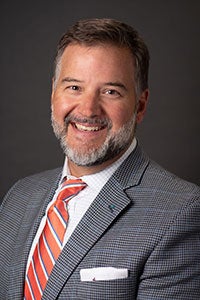 Clay Hughes '95 has joined CresCom Bank in Charleston, S.C., as senior vice president and home-builder finance and commercial real estate specialist for the Charleston market. Previously, he was Charleston market president for Aquesta Bank.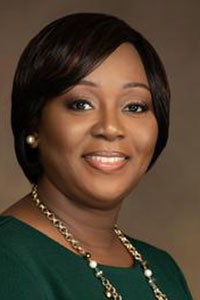 Charlene Pittman '93 has been named assistant superintendent of Edgecombe County Public Schools.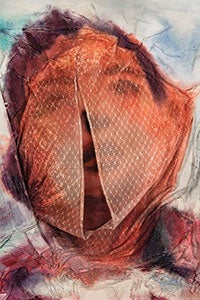 The award-winning work of art of Caroline Rust '93, "Billie Holiday Wears a Veil Gifted by John Rawls" has been published in Curieus 6, a secondary educational curriculum book in religion, spirituality, social relevance, and personal development.
Trey Sanders '99 has started a new position as project manager of new product manufacturing at Moen in New Bern.
Arty Tillett '99 will take over as superintendent of Poquoson City Public Schools in Virginia this summer. He previously was assistant superintendent in Dare County.
---
1980s
---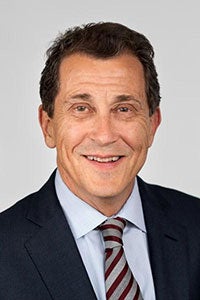 Dr. Thomas Beatty '81 has been appointed to the board of trustees at Newton-Wellesley Hospital in Newton, Mass. Beatty is chairman of obstetrics and gynecology at Newton-Wellesley Hospital and vice chairman of OB/GYN at Brigham and Women's Hospital.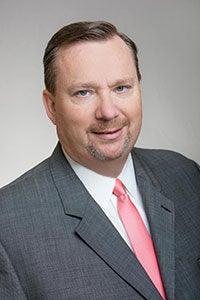 Milton Howell '88 of DMJ & Co. in Greensboro has completed and earned the Cybersecurity Fundamentals for Finance and Accounting Professionals Certificate, a program by the American Institute of Certified Public Accountants.
Lynn Jourden '88 has been named president of Hercules Steel Co. He has been with Hercules Steel since 1979 and is also on the board of directors of the Structural Steel Fabricators Association.
Leah King '89 of King Law Firm in Wilmington has been named to the 2020 Super Lawyers list in the category of personal injury.
---
---
1970s
---
Debbie Hines '77 is on the board of the American Occupational Therapy Association as speaker of the Representative Assembly. She lives in Phoenix, Ariz., and works as a pediatric occupational therapist at her private practice, KidzSPOT Pediatric Therapy.