Faculty Focus
Minority entrepreneurs learn business skills through ECU-led workshop
Management professor Ericka Lawrence is focusing her research to look more closely at entrepreneurs – and more specifically, minority entrepreneurs.
For the past two years, Lawrence has worked with the city's Minority and Women Business Enterprise office to hold workshops for area entrepreneurs. The goal is to provide instruction and guidance for those companies so they can be more competitive.
"We wanted to give them skills to not only obtain government contracts with the city of Greenville but to be competitive entrepreneurs no matter where they go," said Lawrence.
Lawrence developed a four-week curriculum that focused on marketing analysis; looked at small business accounting concepts to help participants be financially fit; provided information related to the bidding process for projects with local and state governments; and taught participants how to use social media platforms to market their companies.
This year's class included Russell Parker, owner of Clean Touch. In last year's workshop, he learned how to establish relationships with bankers. For this year's camp, he knew where he needed help: financing.
"I was looking for where to find it, and I knew how to get the relationship," said Parker. "I found out there was a lot of money for entrepreneurs."
Parker, whose company has been around for more than 20 years, provides cleaning services for ECU Transit. He thinks other minority businesses, like his, could benefit from attending future workshops.
As a follow-up to the boot camp, Lawrence surveyed attendees to find out how the classes affected the companies, what curriculum areas can be improved and the viability of making the workshops an annual event. This research will also be part of a bigger research project Lawrence is conducting, which is focused on entrepreneurship issues in rural eastern North Carolina.
---
Faculty News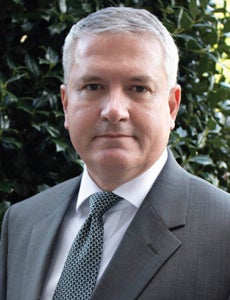 Keith Wheeler
, a retired U.S. Navy captain, is the inaugural executive director for ECU's new Office of National Security and Industry Initiatives. The office combines several programs into one office, helping ECU researchers engage with government and industry entities to advance programs and partnerships that promote the health, education and economic advancement of eastern North Carolinians. The Manteo native has held numerous leadership positions in the Navy and Department of Defense. Wheeler has a master's degree in national security and strategic studies from the U.S. Naval War College and a bachelor's degree in ocean engineering from the U.S. Naval Academy.
---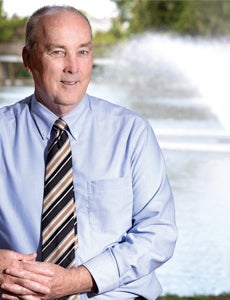 Robert G. Carroll
, a physiology professor and associate dean for medical education at the Brody School of Medicine, has received the 2018 Alpha Omega Alpha Robert J. Glaser Distinguished Teacher Award from the Association of American Medical Colleges. Carroll is one of four recipients from across the United States. It was presented Nov. 4 at the AAMC annual meeting in Austin, Texas, where Carroll helped lead a discussion about the future of medical education. Carroll also received a cash prize of $10,000 and two grants – $2,500 for teaching purposes and $1,000 for Brody's AOA chapter.
---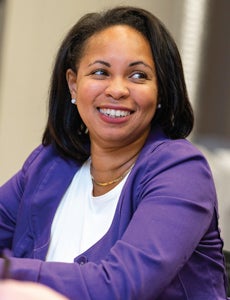 Crystal Chambers
, associate professor of educational leadership in the ECU College of Education and vice chair of the ECU Faculty Senate, is one of 31 fellows selected nationwide by the Carnegie Corporation of New York. She is the only researcher from the UNC System to be awarded a 2018 fellowship. She will receive a $200,000 stipend to devote up to two years to research and writing. Chambers will investigate the choices rural students make once they leave high school, whether they go to college and where they choose to attend, as well as why others don't pursue postsecondary education.
---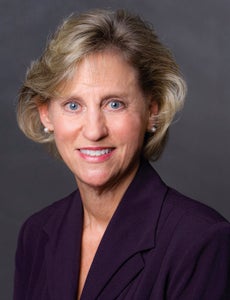 Sylvia Brown
, dean of the ECU College of Nursing, has been inducted as a fellow in the National League for Nursing's 12th class of fellows of the Academy of Nursing Education. She was one of 14 nurse educators inducted.