Class Notes
COE inducts 35 into Hall of Fame
Thirty-five educators and education advocates were inducted Oct. 27 into the ECU College of Education Educators Hall of Fame. They are all from North Carolina, representing 23 communities, many in eastern North Carolina. They are Jessica Lee Chiasson Adams and Lisa Yeldell Barmer of Washington; Delores Pride Ali of Timberlake; Robert L. Barrier Jr. of Concord; David Lee Batts, Julia Dawkins Brickhouse, Phoebe Moore Dail, Maureen Louise Ellis, Holly Heath Fales, Eric Kisling, Johnnie Earl May, Katherine E. Misulis, David Parke, Elizabeth Harris Sparrow, Sherry Smith Tripp and Christine Marie Wilson of Greenville; Marvin Eugene Baugh and Gwen P. Jeffreys of Greensboro; Michelle Rouse Bowen of Ayden; Wilford Morris Davis III of Hampstead; Johna Lee Faulconer of Smithfield; Cleveland Melvin Hawkins of Sunbury; Elizabeth Baker Hodge of New Bern; Amanda Oliver Holton of Creswell; Stephen E. Kirk of Raleigh; Miriam Grace Mitchell of Cornelius; Susan Elizabeth Morgan of Rocky Mount; Diane Terry Sena of Fayetteville; April Shackleford of Wilson; Richard Kent Spruill of Grimesland; Patricia Stallings of Pinetops; Rebecca Stell of Bath; Dorothy Tolson of Tarboro; Ivan G. Wallace of Farmville; and Tomegia M. Winston of Spring Hope.
2010's
---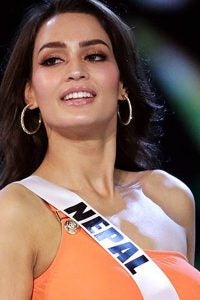 Manita Devkota
'17 was crowned Miss Nepal Universe on April 11 and was a finalist in the Miss Universe pageant Dec. 17 in Bangkok. She's a graduate of the College of Health and Human Performance.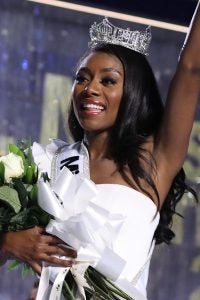 Miss New York
Nia Franklin
'15 was crowned Miss America 2019 on Sept. 9 in Atlantic City. The music major and Winston-Salem native sang "Quando m'en Vo" from Puccini's
La Boheme
and wowed audiences and judges alike.
---
2000's
---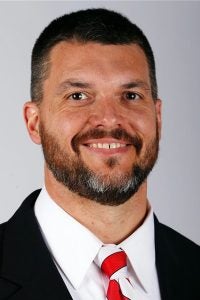 Dwayne Ledford
'00 has joined the football staff of the University of Louisville as offensive line coach and co-offensive coordinator.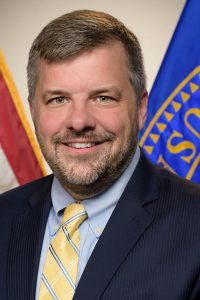 Dr.
Michael Warren
'03 has been named associate administrator of the Maternal and Child Health Bureau, part of the U.S. Department of Health and Human Services' Health Resources and Services Administration.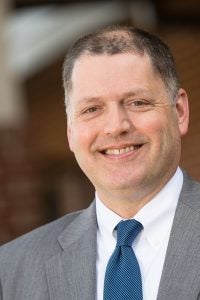 Patrick Miller
'05, superintendent for Greene County Schools, was named the 2019 A. Craig Phillips North Carolina Superintendent of the Year. Miller is in his 11th year as leader of the Greene County system.
Robert Brennan Adcock '07 and Holly Marie Lynn married Oct. 20 in New Bern. Adcock is an English instructor at Coastal Carolina Community College in Jacksonville.
1990s
---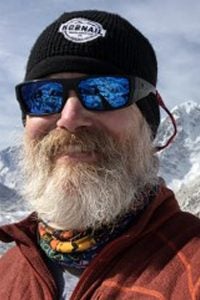 Mark Johnson
'90 has published "Doofus Dad Does Everest Base Camp," a memoir of his April 2018 trek to the world's tallest mountain written in Johnson's self-deprecating, humorous style. It also contains factual information about the trek, including itinerary, trekking statistics, gear lists and training guides.
John Herron '95, an associate professor of mathematics at the University of Montevallo in Alabama, received the school's 2018 Outstanding Commitment to Teaching Award.
1980s

---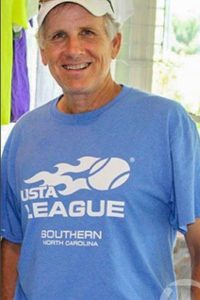 Henry Hostetler
'80, owner and manager of Baywood Racquet Club in Winterville, is one of three new members being inducted into the North Carolina Tennis Hall of Fame on Jan. 26, 2019. Hostetler has been a leader for many tennis programs on the state and local level. The former East Carolina player served as president of the North Carolina Tennis Association (2004-06) and the N.C. Tennis Foundation (2007-08).
Galen Treble '85 retired Oct. 1 after 33 years working for Kinston/Lenoir County Parks & Recreation and becoming the interim director in 2017.