ECU Report
---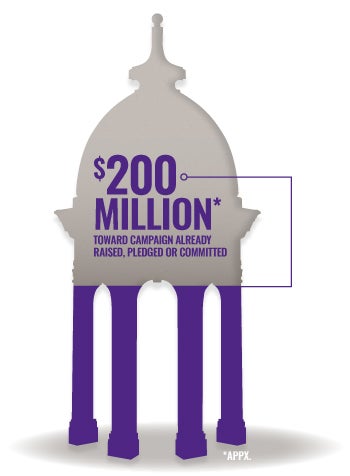 Funding the future

ECU's future continues to be as bright as ever with the launch of the Chancellor's Scholars program in October. Thanks to a $1 million gift from James and Connie Maynard and their daughter, Easter, ECU will award 1,000 general freshmen scholarships averaging $1,000 each beginning fall 2019. The university intends to build and sustain these scholarships long-term through continued support from alumni and friends as well as through endowments.
The university also began a crowdfunding campaign in November called ECU Fund It. By harnessing the power of the community and the internet, the university is helping Pirates across campus raise money for their ideas and passions.ECU continues to make progress on its comprehensive fundraising campaign. So far, more than $200 million has been raised, and the total continues to rise daily.
Each gift brings ECU one step closer to transforming campus and providing the foundation to cultivate scholars and revolutionize research. Each gift is a commitment to improving the university, the lives of students and the communities ECU serves.
---