Faculty Focus: Dr. Tom Irons
Brody School of Medicine
Professor and associate vice chancellor
---
Wherever Dr. Thomas G. "Tom" Irons goes, his reputation as a tireless advocate for health care access for all North Carolinians precedes him.
His character and determination – along with his signature bowtie or bucket hat – are trademarks of a legacy in the works. 
Irons was awarded the 2021 Jim Bernstein Community Health Career Achievement Award in October by the Foundation for Health Leadership & Innovation, a Cary-based nonprofit. The award, named for a pioneer in North Carolina's advances in rural health, honors Irons' 40-year career at ECU's medical school. It also celebrates his relentless endeavor and fearless creativity that bring primary health care access to the underserved. 
In addition to his faculty and administrative roles, Irons serves as medical director for the N.C. Agromedicine Institute and was pivotal in establishing the James D. Bernstein Community Center in Pitt County, which was created to provide quality medical and dental care to low-income and uninsured patients. He holds and has held numerous other leadership roles at the university and in the community. 
Irons accepted the award during a virtual ceremony, in which he honored his late wife, Carol, who was a faculty member in the College of Nursing, as the navigator of his career and credited Brody and its leadership over the decades "for giving me the time to do what my parents would have called 'the Lord's work,'" he said. 
Irons' father, Dr. Frederick Irons, served in leadership roles at Pitt County Memorial Hospital and improved student health services on campus and beyond. Irons' mother, Dr. Malene Irons, was the first female physician in Greenville; she worked with physician and civil rights leader Dr. Andrew Best to integrate Greenville's hospital. 
He recently began hosting an annual bus tour for new medical students about the history and context of health care in the area. 
"When medical students ask me what led me to do the type of work I do," Irons told the audience during the ceremony, "I tell them I was born into it, because I was." 
Read more about Irons' career.
-Spaine Stephens
---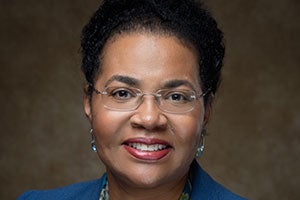 Robin N. Coger has been named provost and senior vice chancellor for academic affairs at ECU. She will assume her new role in July and will also hold an academic appointment as professor in the College of Engineering and Technology. Coger is dean of the College of Engineering and professor of mechanical engineering at North Carolina A&T State University. Before joining N.C. A&T in 2011, Coger was a faculty member in the Department of Mechanical Engineering and Engineering Science at UNC Charlotte. There, she served as an interim department chair and was also the founding director of the university's Center for Biomedical Engineering Science. She has an undergraduate degree in mechanical engineering from Cornell University, a master's degree and doctorate in mechanical engineering from the University of California-Berkeley and completed postdoctoral research as a fellow at Harvard Medical School and Massachusetts General Hospital. She is a fellow of the American Society of Mechanical Engineers and of the American Institute for Medical and Biological Engineering. She serves on the National Science Foundation's Directorate for Engineering Advisory Committee, chairs the Council of HBCU Engineering Deans and serves on the Committee on Defense Research at HBCUs and Other Minority Institutions. Coger is also a member of the editorial board of the American Society of Engineering Education publication, PRISM. She is a board member of the Greensboro Chamber of Commerce, Advancing Minorities Interest in Engineering and FIRST, an organization founded to inspire the interest and participation of young people in engineering, science and technology.
---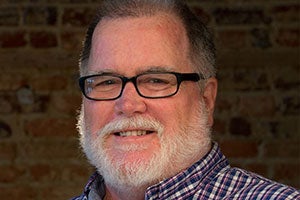 Bob Edwards has been named the 21st distinguished professor at the Thomas Harriot College of Arts and Sciences. A sociology professor, Edwards joined ECU in 1995. He has served as chair or as a member on seven doctoral dissertation committees. In addition, he has written one book and written or co-written more than eight dozen journal articles, reports, book chapters and encyclopedia entries in his areas of research. He has secured more than $400,000 in awards and funding as the principal investigator or co-investigator on more than 30 research projects. 
---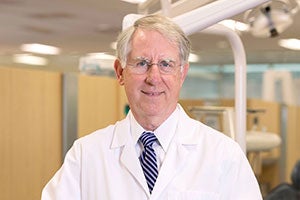 Dr. Greg Chadwick, dean of the School of Dental Medicine, has been elected president-elect of FDI World Dental Federation, the premier representative body for more than 1 million dentists worldwide. Chadwick will serve as president-elect for two years before taking the helm of the global Switzerland-based organization whose mission is to lead the world to optimal dental health. Chadwick was elected Sept. 29 during FDI's 2021 World Dental Congress, which was held virtually. 
---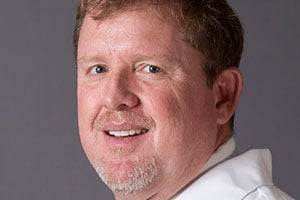 Dr. James deVente, associate professor of OB/GYN at the Brody School of Medicine, has received the Harold Pollard III Award from the North Carolina Obstetrical and Gynecological Society. The award recognizes achievement, influence, character and attitude exemplified by Pollard, who practiced obstetrics and gynecology in Winston-Salem for nearly 40 years.