Calendar
---
ON CAMPUS
---
VOYAGES OF DISCOVERY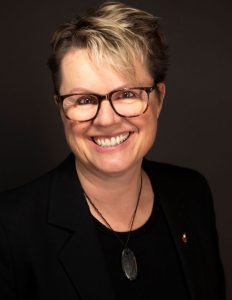 Jill Heinerth is one of the world's premier underwater explorers and the first person to dive inside iceberg caves. She is the first Explorer-in-Residence of the Royal Canadian Geographical Society, and she is the inaugural recipient of the Sir Christopher Ondaatje Medal for Exploration and Canada's Polar Medal. Said filmmaker James Cameron, "More people have walked on the moon than have been to some of the places Jill Heinerth has gone right here on earth." She wrote a bestselling book, Into the Planet – My Life as a Cave Diver, and speaks at East Carolina University as part of the Voyages of Discovery Series on Feb. 17 at 7 p.m. Tickets are available at Voyages of Discovery.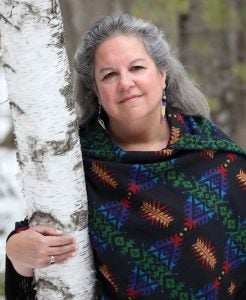 The second Voyages event of the spring semester features Robin Wall Kimmerer, a mother, scientist, decorated professor and enrolled member of the Citizen Potawatomi Nation. She is the author of Braiding Sweetgrass: Indigenous Wisdom, Scientific Knowledge and the Teachings of Plants. As a writer and a scientist, Kimmerer's interests in restoration include not only restoration of ecological communities, but restoration of our relationships to land. April 14, 7 p.m. Register for this live-streaming event.
---
EXHIBITS
---
PROCTOR-YONGUE GALLERY
Close up with "Zulu and Zot," Sue Luddeke's illustrations for her forthcoming book, exhibition and reception March 4, 5 to 8 p.m.; and new work by professor Audrey Kilgore, exhibition and reception April 1, 5 to 8 p.m.
---
ON STAGE
---
S. RUDOLPH ALEXANDER PERFORMING ARTS SERIES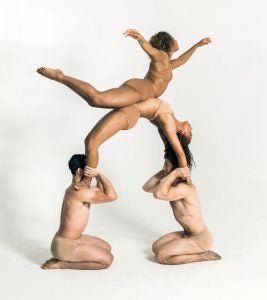 For this 50th anniversary celebration, Pilobolus questions its own "givens," turns its traditions sideways and brings its past into the future. As fresh and vibrant as ever, Pilobolus puts the "Oh!" in "Big Five Oh!" and continues to morph its way into audiences' hearts and minds. Includes signature works from vintage classics to setting innovative work in shadow. Feb. 18 at 7:30 p.m. in Wright Auditorium.
A cappella sensation Voctave has more than 150 million online views of their videos. Their latest album, The Corner of Broadway & Main Street Vol. 2, debuted at #3 on the iTunes charts. They'll bring vocal magic to Wright Auditorium with their arrangements of Broadway, popular and Disney showstoppers. March 6 at 4 p.m.
Master illusionist Vitaly has mystified fans across the globe, including superstars Penn & Teller on their hit TV show Fool Us. From bringing pictures and drawings to life to erasing people from their own driver's licenses, Vitaly's illusions leave even the most jaded audience awestruck. See for yourself at Vitaly: An Evening of Wonders. March 17 at 7:30 p.m.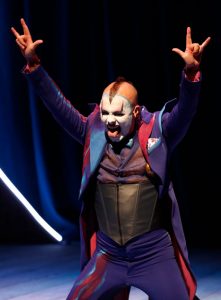 An eclectic ensemble reveals their hidden passions, personalities and desires, bringing about unpredictable and hilarious consequences when The Opera Locos hit Wright Auditorum. Expect the virtuosic performance of operatic hits from The Magic Flute, The Barber of Seville, La Traviata, Turandot and more combined with well-known rock and pop classics baked inside a layer cake of comedy. April 1 at 7:30 p.m.
It's the world's most unique two-person circus show! A fast-paced, high-energy show for all ages, they've been featured in Hugh Jackman's hit movie, The Greatest Showman, the Tony Award-winning Pippin on Broadway, Britney Spears World Circus Tour and the movie Burlesque, to highlight just a few. Join The Great Dubois, the award-winning combination of Michael DuBois and Viktoria Grimmy, for a spectacular evening of big-time big-top family fun. May 14 at 7:30 p.m.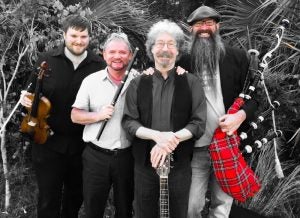 The Tannahill Weavers are Scottish music trailblazers who deploy tight harmonies and powerful, inventive arrangements that have won them fans from beyond the folk and Celtic music scenes. From reflective ballads to foot-stomping reels and jigs, their variety and range is matched only by their enthusiasm and Celtic spirit. April 7 at 7:30 p.m.
FAMILY FARE
Once, in a house on Egypt Street, there lived a china rabbit named Edward Tulane. The bunny was very pleased with himself and for good reason: He was owned by a girl named Abilene, who adored him completely. And then one day, on an ocean voyage, he went overboard. Author Kate DiCamillo takes you on an extraordinary journey from the depths of the ocean to the net of a fisherman, from the bedside of an ailing child to the bustling streets of Memphis. Along the way, we are shown a miracle: how to love, to lose and to love again. ECU Storybook Theatre presents The Miraculous Journey of Edward Tulane March 25 in Wright Auditorium and March 26 at Turnage Theatre in Washington.
ECU/LOESSIN PLAYHOUSE
The School of Theatre and Dance welcomes audiences back to McGinnis Theatre for its 60th annual ECU/Loessin Playhouse Season.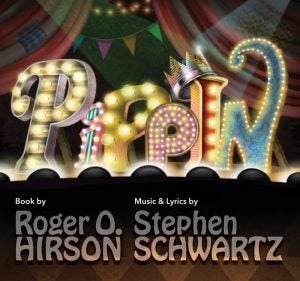 A Tony Award-winner for Best Musical Revival Pippin tells the story of a young prince who sets out in search of the secret to happiness. Along the way, he finds happiness lies not in extraordinary endeavors but rather in the unextraordinary moments that happen every day. Feb. 23-26 at 7:30 p.m. and Feb. 26-27 at 2 p.m.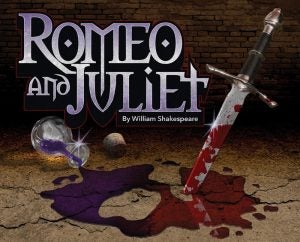 Romeo and Juliet is the well-known tale of an age-old vendetta between two powerful families that erupts into bloodshed when two young lovers defy their fathers and attempt to bridge the gap between them. April 20-23 at 7:30 p.m. and April 23-24 at 2 p.m.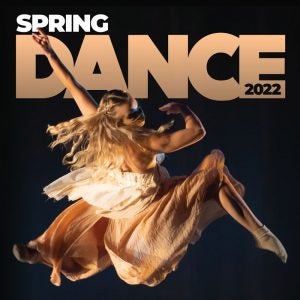 Spring Dance 2022 is filled with inspired fresh choreographic works by faculty, guest artists and a selected student choreographer. The diverse works in ballet, jazz, tap and contemporary genres celebrate creative expression within the art form and the community. March 23-26 at 7:30 p.m. and March 26-27 at 2 p.m.
The Archie Burnette Studio Theatre presents Senior Choreography on April 30 at 4 p.m. and 8 p.m. and May 1 at noon and 4 p.m.