Faculty Focus
Nursing professor serves on international AIDS board
Donna Roberson is helping shape the research and treatment of HIV and AIDS worldwide as a board member of the Association of Nurses in AIDS Care, a group with more than 2,200 members from 60 countries.
HIV/AIDS is not in the news as much now as it was in the 1980s, but it's still a significant health threat, with approximately 37 million people globally living with HIV in 2016, according to UNAIDS.
"We haven't cured HIV, but we understand now that if you can knock HIV down — suppress the viral load so it's not detectable in the blood stream — people are less likely to spread it, their immune system tends to be healthier and they tend not to develop AIDS," said Roberson, an associate professor and executive director of program evaluation in the College of Nursing.
As understanding has improved, so have treatment plans and patients' ability to adhere to them.Now, a diagnosis is no longer a death sentence.
"When I first started as a nurse, if you got diagnosed with HIV, you didn't live six months or a year because you quickly developed AIDS and died from it," said Roberson, who treated her first patient with AIDS in 1986."It was really a scary thing.
"We had people taking 20 pills four and five times a day," Roberson said."Now we've got it figured out where people can take combination pills and take them just one or two or three times per day.That's still a lot, but in the world of HIV that's such an improvement."
While talk about HIV may have declined, the virus is on the rise among certain demographics.
According to the federal Centers for Disease Control and Prevention, 23 percent of new HIV infections are among heterosexuals.The South accounted for 53 percent of U.S.AIDS diagnoses in 2016 (9,584 of the 18,160 diagnosed).
"Infection rates are increasing, particularly in women in the southeastern United States, particularly poor women of color," Roberson said."They're acquiring HIV through heterosexual contact, and that's 100 percent preventable."
Roberson said infection rates are also growing among adults in their 50s and 60s.
---
Faculty News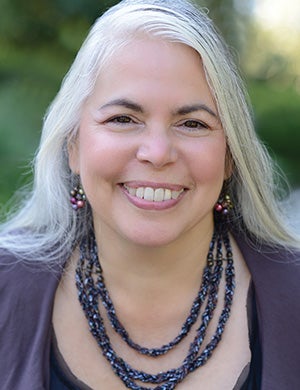 Anisa Zvonkovic has been named dean of the ECU College of Health and Human Performance. She begins July 1. Zvonkovic comes to ECU from Virginia Tech, where since 2011 she has headed the Department of Human Development. She has also taught at Texas Tech University and Oregon State University. She has a bachelor's degree in psychology and religious studies from the University of Virginia and master's and doctoral degrees in human development and family studies from Pennsylvania State University. She is president of the National Council on Family Relations and previously served as president of the Groves Conference on Marriage and Family. Her research centers on the effects of work and other demands on individual and interpersonal lives. She said she was drawn to ECU by the university's focus on service. She succeeds Glen Gilbert, who stepped down in December after serving 18 years as dean.
---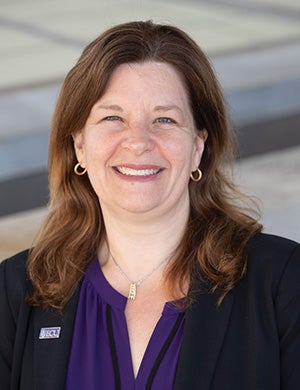 Sara Thorndike has been named vice chancellor for administration and finance at ECU. She began March 30. Thorndike previously worked as associate vice chancellor for finance and controller at UNC Wilmington. She's also worked in private industry and at other educational institutions. At ECU, Thorndike will lead the university's financial resources, which include total revenues of more than $900 million. She will also oversee about 1,000 staff members and a divisional budget of approximately $50 million. Thorndike has a bachelor's degree in accounting from Franklin University, an MBA from Ohio State University and is a doctor of education candidate at UNC Wilmington. She replaces Rick Niswander, who announced his plans last summer to return to a faculty position in the College of Business faculty. He served as dean of that college from 2004 until 2011, when he became vice chancellor.
---

Harry J. Ploehn has been selected as dean of the College of Engineering and Technology. He comes to ECU from the University of South Carolina, where he was a professor of chemical engineering and associate dean for faculty affairs and strategic initiatives in the College of Engineering and Computing. At USC, Ploehn also served as vice provost and director of academic planning for two years and as interim dean of his college. A fellow of the American Institute of Chemical Engineers, he's received several teaching awards at USC. His research focuses on, among other topics, nanotechnology, or the manipulation of matter on an atomic, molecular and supramolecular scale. Ploehn holds four U.S. patents, has published 95 peer-reviewed journal articles and has received $9.8 million in 29 externally funded research grants, including 18 as the principal investigator.