Faculty Focus: Rachel Roper
Brody School of Medicine
---
Rachel Roper is a go-to source for reporters covering the coronavirus pandemic.
In the first half of 2020, the associate professor of microbiology and immunology at the Brody School of Medicine at ECU sat for almost 50 national and international interviews explaining COVID-19 in layman's terms to better inform the public.
Roper — whose expertise extends to the SARS coronavirus in the early 2000s — regularly posts about COVID-19 on her Twitter account, @Roper_Lab.
"Being on Facebook and Twitter helps me see what the public knows or doesn't know or understand," she said.
Providing accurate information is part of her obligation as a scientist to help society while fulfilling ECU's mission to serve, she said.
"I believe scientists have a duty to provide good information to the public and to our government officials who need information to make good policy decisions and laws," said Roper, adding that sense of obligation comes from the support of citizens and government throughout her publicly funded education — from primary school to the university level — as well as state and federal funding for her research and lab throughout her career.
Roper decided to be a media source — and a role model for girls and women — when she joined ECU in 2004. At the time, she was the only woman in her department.
"I want little girls to see a professional woman talking about science," said Roper, whose lab also studies the effects of gender bias on women in STEM and other male-dominated disciplines. "I can't imagine how anything could be more interesting than how virus genes evolve to spread infections and how our immune system works to counter them and then how we can use this information to design better diagnostics, therapeutic interventions and vaccines to protect the population from these pathogens."
-Crystal Baity

---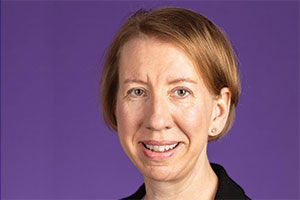 Allison Danell was named dean of the Thomas Harriot College of Arts and Sciences in July. She previously was interim dean and professor of chemistry. She received her bachelor's degree in chemistry from Truman State University in 1996 and her doctorate from the University of North Carolina at Chapel Hill in 2001, followed by a postdoctoral fellowship at the Rowland Institute at Harvard. An analytical chemist, she was director of undergraduate studies for several years in the Department of Chemistry and served as interim department chair in 2014-2015. Danell oversees the largest college at ECU, with nearly 5,500 declared undergraduate majors. The College of Arts and Sciences encompasses 54 undergraduate and graduate degree programs in 16 academic departments.
---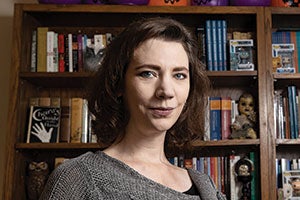 Andrea Kitta, an associate professor of English at ECU, has won the 2020 Brian McConnell Book Award, given by the International Society for Contemporary Legend Research, for her recent book, The Kiss of Death: Contagion, Contamination and Folklore. The book sheds light on how information and misinformation spread during an outbreak such as COVID-19. It's the second time she's received the award. In October, she was also named one of two recipients of the 2020 Chicago Folklore Prize. The recognition is offered jointly by the American Folklore Society and the University of Chicago.
---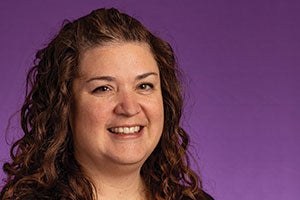 Stephanie George, an associate professor of engineering at ECU, has been appointed to the program director position within the National Science Foundation's Division of Chemical, Bioengineering, Environmental and Transport Systems. The program provides opportunities for creating fundamental and transformative research projects that integrate engineering and life sciences techniques to solve biomedical problems.
---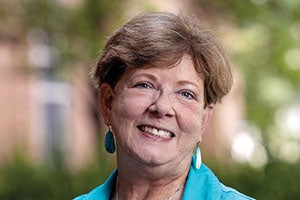 Anne Dickerson, professor of occupational therapy in the College of Allied Health Sciences, won the 2020 Governor's Award for Excellence in Public Service for her work teaching young people on the autism spectrum disorder how to drive and navigate their communities. She was one of 13 people to receive the highest honor awarded to state government employees during a virtual ceremony Oct. 27.