Glass Class is in Session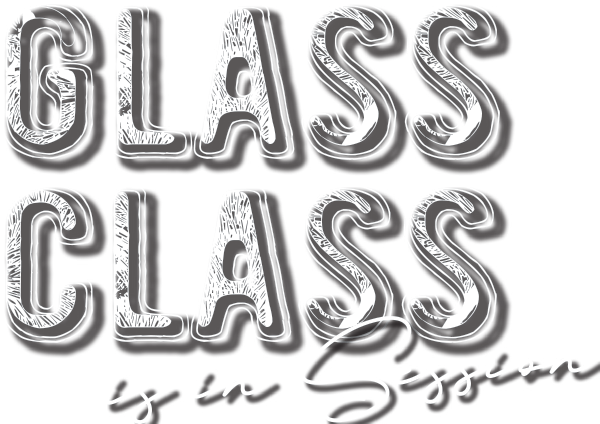 IN AN OLD FARMVILLE GAS STATION, RAW MATERIALS PLUS FIRE EQUALS ART
The golden hour arrives in Farmville, where the sun slowly slips beneath acres of tobacco and cotton fields surrounding this eastern North Carolina town, revealing hues of blue, orange, yellow, pink and, of course, purple.
The drive is less than 30 minutes from East Carolina University's campus in Greenville, and students make the trip four evenings a week, catching a glimpse of nature's majesty on their way to class at the GlasStation.
ECU opened the studio five years ago in collaboration with the town. Each semester, undergraduate and graduate students sign up for glass blowing at ECU, the only university that offers it in the University of North Carolina System.
Student success
Charity Ray, who is majoring in art with a concentration in graphic design, needed another class to finish the art studio requirements for her major. "Out of all the classes I could've taken, glass blowing was something that I wanted to know more about," she says. "I automatically assumed it was going to be hard because of how clumsy I was, but no matter how many times I messed up, I wasn't afraid to try again."
Glass blowing has a steep learning curve, a choreographed process of heat, movement and pressure, which becomes intuitive with practice, says Michael Tracy, teaching assistant professor in the School of Art and Design.
"Surprisingly, after being in the class for a little bit over a month, I have gotten the basics of controlling the glass and not being afraid of getting close to the heat," says Ray of Severn, Maryland. "I did not know how every detail that goes into making a glass piece is up to the artist. In the end, if you break it, just shake it off and start again."
On a Monday night this spring, Ray carefully and methodically moved a long-handled metal blow piece from the furnace to a work bench, where she rolled and shaped the glass before returning it to the fire. The steps were repeated over and over, turning and transforming what started as a gooey blob into a clear glass cup. "This class is definitely more hands-on than my other classes this semester," Ray says. "Even with my previous studio classes, only my hands were needed to make my art but, in this class, you will be needing your whole body."
First-semester students learn heat control and ways of manipulating glass physically. They spend eight weeks making cups before graduating to vases. "The vessel forms just give a recognizable, defined end goal," Tracy says. Students also complete technical projects in the "cold room," where they learn grinding, polishing, carving and sandblasting techniques that can change the shape or texture of glass without heat. "Glass blowing is the flashy part, so that's what everyone wants to see or hear about, but it's actually only half the process," Tracy says.
Nick Bisbee, a first-year graduate student in ceramics, has enjoyed creating designs for molds for his hand-blown glass. He caught the "glass bug" in his first class and now is a teaching assistant with Tracy. Bisbee hopes to eventually teach ceramics at a university.
"My favorite thing about glass is definitely the aesthetics of it, the fact that you can make something that refracts light in a way that no other material really can and the way that light can move through it in ways that it doesn't really with other materials," he says.
Bisbee's other medium is clay, "which weirdly translates extremely well into glass. Instead of throwing on a wheel, you're throwing fully sideways, and you can't touch it with anything other than tools, even though you really want to."
Students are shaping glass at temperatures between 1,600 and 1,800 degrees Fahrenheit, although it's closer to 2,100 degrees when first pulled from the furnace. The material can crack if it drops below 1,000 degrees and isn't cooled slowly.
Building community
The GlasStation is helping fulfill a vision to use the arts to revitalize downtown Farmville. Almost a decade ago, members of the Farmville Group, a volunteer economic development association, and the Tabitha M. DeVisconti Trust, which owns the building, approached ECU about the possibility of opening a studio or art space in Farmville.
At that time, more than half the town's storefronts were empty or abandoned. In response, ECU proposed a glass art facility that would not only serve as a classroom for students but would become a destination for anyone interested in glass blowing.
"It's a vital place now," says Todd Edwards, a local builder, developer and Farmville Group member involved in the effort. "Just the energy that the GlasStation brings, that big risk that ECU took, and that Michael took to come here. The attention it draws, it's amazing when they have demonstrations. Often it's standing room only."
ECU's glass studio has been joined by other artists and new businesses the past few years. Catty-cornered across West Wilson Street, the North Carolina Furniture School's Stuart Kent '05 '08 teaches furniture making, woodturning and woodworking classes. His friend Matt Wright '94 visited and decided to open Lanoca Coffee Company, a small-batch, artisanal coffee roaster, on South Main Street. The arts council has rebranded and revamped programming, and two art galleries have opened. "We have been able to leverage that with retailers coming to Farmville," Edwards says. "Our downtown's filled up now. Adaptive uses, people living downtown, this was the forerunner to it. This kind of led the charge."
ECU's presence has rejuvenated interest from residents and beyond. "Mike's done a great job of promoting glass art," Edwards says. "It's really performance art meets art world because there's a physical, tangible product in the end. To watch glass being made is absolutely fascinating."
The GlasStation name honors the building's former life as a gas station and its repurposed mission. Built in 1946, the building features exposed brick, large windows and industrial lighting with about 2,400 square feet of studio space.ECU supplements academic classes with community outreach including continuing education workshops and monthly demonstrations that are open to the public. Tracy also teaches students from Pitt Community College, another town partner. "This studio was created with community outreach in mind as a secondary goal right behind the course offerings it adds in the School of Art and Design," Tracy says.
'Creative roots'
Glass blowing involves heating a glass tube, called a blowpipe, and manipulating it to shape the molten glass as it cools. ECU's glass blowing classes are capped at eight students, a purposely small group to accommodate available workspace and equipment. Over the past five years, Tracy has taught about 150 ECU students the art of glass blowing.
The medium has not changed much, Tracy says, since humans began making glassware.
"I love the fact that I feel like I have a connection with the Mediterranean and Roman glass blowers 2,000 years ago. That kind of feels a little special," he says. "New technologies are great, but I also feel a lot of them are transient, whereas with glass blowing, the only change has been our fuel source. It probably won't change drastically any time soon."
The forms were all influenced by pottery and translated to glass, Tracy says. "Form follows function, so if you're trying to make a vase, only certain shapes are going to work really well for a vase," he says.
In 2019, ECU's College of Fine Arts and Communication received a $20,000 National Endowment for the Arts grant to research the cultural and economic impact of the glass blowing studio in Farmville. ECU was one of 19 organizations in North Carolina to receive the competitive funding.
ECU and the college's role in regional transformation — part of the university's core mission — comes to life here in the form of the orange glow of hot glass on its way to becoming a piece of art.
"We know that the arts have the ability to transform us in many ways," says Linda Kean, dean of the College of Fine Arts and Communication. "In the case of the GlasStation, giving people the opportunity to participate in the creation of a piece of work that is uniquely their own can be powerful.
"We hope that the GlasStation provides those that visit an opportunity to experience all of what art can do for us as individuals and as a community. We continue to look to the future to find ways to collaborate with Farmville and other communities to come together to create art in its various forms."
The GlasStation's impact continues to unfold today. "And it just keeps going. We have lots of tenacles to what's going on and the creative roots that this place has put into town," Edwards says.
"The ECU connections run deep, and we've had a lot of ECU alumni come through here. It's brought people to town in many, many ways," he says. "Everyone is proud of ECU, and we're so proud to have an ECU satellite to the campus here in town. For us, it's a really big deal."