Pursue Gold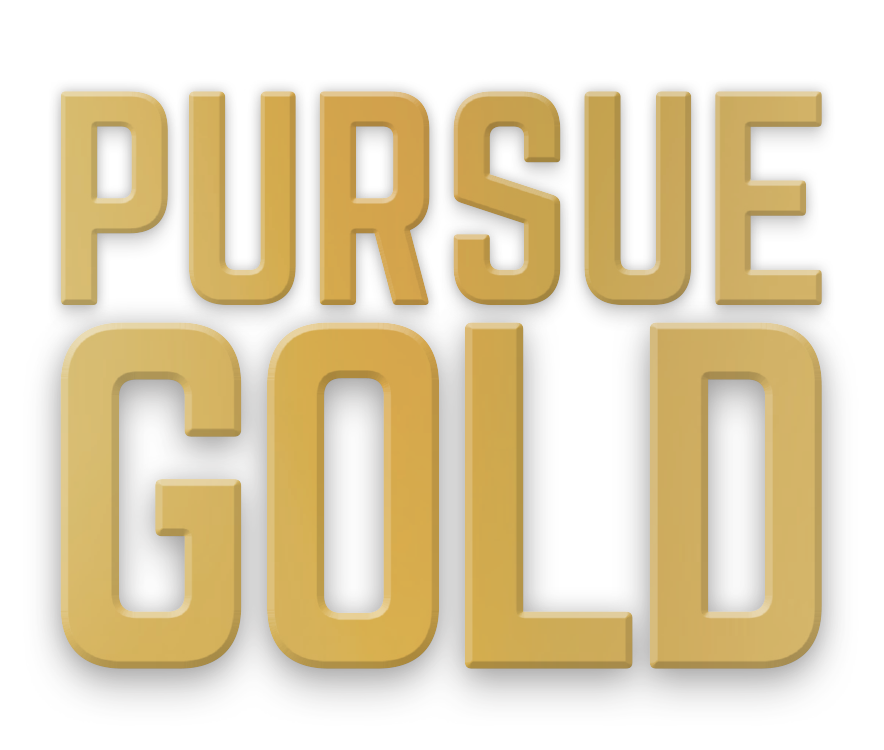 ECU LAUNCHES MOST AMBITIOUS CAMPAIGN IN UNIVERSITY HISTORY
On March 25, nearly 400 members of Pirate Nation erupted into cheers when Chancellor Philip Rogers announced East Carolina University was kicking off its most ambitious fundraising campaign to date, Pursue Gold – a $500 million campaign that will position the university as a leader in higher education for years to come. The campaign's four pillars guide our efforts, focus our vision and ensure we continue our mission of service.
Here's where we'll find our gold:
---
CREATING GOLDEN OPPORTUNITIES
What we'll do: Invest in merit, need-based and athletic scholarships to support students from all walks of life – ensuring all students can further their education and better their future through ECU.
Why we'll do it: ECU is committed to providing students with the financial resources necessary to power their education – and with 78% of students receiving financial aid, every dollar counts. From tuition assistance and housing support to books and supplies, scholarship contributions provide educational opportunities for our students who need it most. This pillar presents opportunities for diverse students from all backgrounds to attend ECU – enriching the university and building a talented and inclusive community for years to come.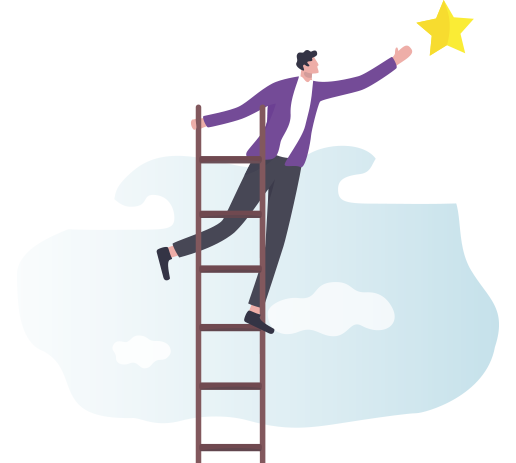 PRIORITIES IN ACTION
• Giving honor to honors. As ECU's most prestigious undergraduate award program, the EC Scholars program offers significant scholarships and high-impact learning experiences for a select group of students. Recognizing outstanding academic performance, commitment to community engagement and strong leadership skills, EC Scholars are pursuing excellence, inspiring communities and growing as engaged citizens every day.
• Providing access for all. ECU's Access Scholarship program provides grant funding to students who demonstrate outstanding academic potential but do not have the financial means to attend the university. As our lead need-based scholarship, the $5,000 renewable annual award assists with tuition and fees – supporting our students who need it most.
• Paving pathways. From business and theatre arts to chemistry and speech pathology, ECU is committed to making education accessible for students who have identified their future career path. Scholarships vary by college or department and regularly include opportunities for mentorship, experiential learning and research.
• Boosting student-athletes. An investment in ECU student-athletes makes a golden impact on and off the field. And thanks to the generosity of loyal donors and fans, our more than 400 Pirate student-athletes have access to annual scholarship opportunities – allowing them to reach their fullest potential through intercollegiate athletics.
---
CHAMPIONING RESEARCH
What we'll do:
Support discoveries and accelerate interdisciplinary research for ECU students and faculty so they can continue to improve lives, discover cures and create progress that is vital in our state and beyond.
Why we'll do it: As a leader in research and innovation, ECU is shaping future generations of thinkers, leaders and creators. Investing in research helps us attract the strongest faculty in the nation, grow our number of publications and grants funded, and advance seminars and student-led projects. This pillar takes our research expenditures further than ever before while continuing to reinforce ECU's reputation as a world-class university.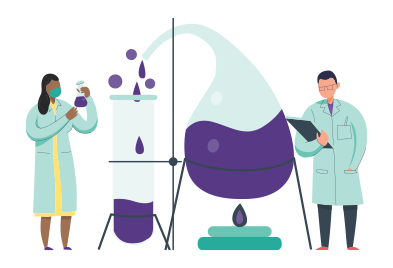 PRIORITIES IN ACTION
• Innovating and creating. At ECU's Office of Innovation and New Ventures, students collaborate to tackle eastern North Carolina's greatest economic challenges. Under the mentorship of faculty, small business administrators and local entrepreneurs, students work together to create micro-businesses that target community needs while improving the local economy.
• Advancing research, changing lives. Since 2005, the Brody Brothers Foundation Endowment Fund has supported faculty research focused on cancer, diabetes, obesity, cardiovascular disease and other health problems prevalent in eastern North Carolina. Through generous funding, Brody School of Medicine faculty are given exceptional opportunities to continue current projects, make new discoveries and advance their research through high-level national grants – ultimately improving lives across the state and beyond.
• Bringing research to the classroom. At ECU, we believe research is critical to student learning and engagement. Through our Course-based Undergraduate Research Experiences, research is incorporated into the curriculum, allowing students to experience project-based learning in the classroom. And because many CUREs are part of grant projects supporting team science, participants can work together to solve our region's biggest STEM challenges.
• Helping people. Thanks to a grant from the Kate B. Reynolds Charitable Trust, a team of faculty from ECU's College of Allied Health Sciences is working to develop data that measures the effects of substance abuse interventions in Beaufort County. By gathering data and establishing a baseline to measure success, researchers hope to improve mental health, thwart substance abuse in adults and significantly delay initial alcohol and illegal drug use in adolescents, countywide.
---
SUSTAINING OUR VALUE
What we'll do: Strengthen ECU's endowment, which reinforces all facets of our mission statement and supports academic resources, scholarships and leadership programming so we can continue to transform lives that transform the world.
Why we'll do it: A strong endowment means a strong university. And as all Pirates know, an investment in ECU is rare gold. The growth of our endowment allows us to create scholarships and fellowships for students, sponsor faculty research and bring thought leadership and new programming to our campus. And that's just the beginning. This pillar sustains our vision that brings value to the world and directly improves quality of life in our region, in perpetuity.
PRIORITIES IN ACTION
• Transforming eastern North Carolina. As a global model for rural transformation, ECU is committed to leading scientific innovation that will boost economic growth. From our cutting-edge RISE29 student entrepreneurship program to our exceptional academic programs in education, engineering and medicine, our university plays a pivotal role in rural prosperity in eastern North Carolina.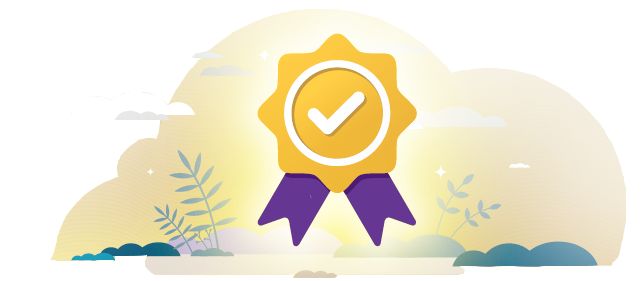 • Leaving a lasting legacy. Tomorrow's leaders start their journey at ECU, and it is generous support that paves their path to success. Planned giving plays an important role in shaping the lives of future Pirates – ensuring exceptional opportunities for generations to come. Through bequests, charitable gift annuities and beneficiary designation gifts, planned contributions invest in our students' futures and establish donor legacy in the programs and initiatives they create.
• Bringing top minds to our front door. Through ECU's Voyages of Discovery series, we learn from the best in the world. From humanitarians and authors to activists and astronauts, the region's premier intellectual event welcomes experts from every field to share their perspective with students, faculty and citizens of eastern North Carolina. Endowing this series will allow us to continue to bring the brightest and most thought-provoking leaders to our campus – and our community.
• Honoring excellence. In honor of Dr. Jasper L. Lewis Jr., a Greenville pediatric dentist and visionary supporter of the School of Dental Medicine, donors were able to create the school's first distinguished professorship. As one of the largest endowments of its kind on the ECU Health Sciences Campus, the Jasper L. Lewis, Jr. Distinguished Professorship positions the dental school to place a more specialized emphasis on evolving topics, treatments and research in pediatric dentistry and add innovative educational experiences to classrooms and clinics.
---
BUILDING OUR FUTURE
What we'll do: Transform facilities and campus spaces that support research, medical innovation and athletics so we can continue to build a community that builds the future.
Why we'll do it: Since 1907, ECU has been a driving force of transformation. Through our globally competitive academic programs, we educate and lift up the everyday heroes – teachers, entrepreneurs and health professionals – who serve rural communities around the state. But in order to chart a new course, we must create campus spaces, academic and athletic facilities that inspire creativity, foster learning and encourage collaboration for students, faculty and alumni. This pillar supports our mission of building a campus that matches our passion for transformation, innovation and academic excellence.
PRIORITIES IN ACTION
• Creating concepts. As a space for idea generation and multidisciplinary collaboration, the Isley Innovation Hub at ECU will allow students, faculty and staff to work together and innovate. Made possible by a generous gift from Van and Jennifer Isley, it will house state-of-the-art equipment and technology where entrepreneurially minded people from all disciplines can bring ideas to life.
• Building up the BioPharma Crescent. As ECU's latest hub for research and academics, the new state-of-the-art Life Sciences and Biotechnology Building represents the future. The $90 million structure, funded through the Connect NC Bond, gives students and graduates limitless opportunities to impact lives, drive innovation and boost entrepreneurial impact. The building will also be the home of the new Eastern Region Pharma Center, which will expand ECU's trailblazing pharmaceutical manufacturing workforce training program through a grant from the Golden LEAF Foundation.
• Leveling the Playing Field: Leading student-athletes to a victory is our goal, and giving our teams a better home is an effort close to our hearts. Pirates Unite: The Campaign for Comprehensive Excellence is a commitment to improving the university's athletic facilities where Pirate athletes can train, practice and gather for years to come. Capital projects include building a multipurpose indoor practice facility, renovating Minges Coliseum and expanding the women's swimming and diving locker room.
• Achieving better health. ECU's new medical education building, generously funded by the state of North Carolina, will be a landmark for rural health care and medical education in our region. The building's classrooms, labs and clinical space, coupled with ECU's revolutionary technology, scholarship offerings and program development, will give Brody School of Medicine faculty the essential resources and support to train the next generation of North Carolina physicians.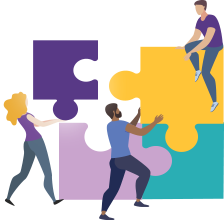 While it is the largest fundraising campaign to date, Pursue Gold is about so much more than celebrating the value of ECU. Through this campaign, we will advance academics, fund groundbreaking research and discover solutions to the most urgent challenges in communities near and far. We will prepare future generations for meaningful careers and lives dedicated to service. It's about pursuing gold — our gold, the kind of fortune that we, the Pirates of ECU, find in our mission to educate, innovate, heal and inspire.