Primary Care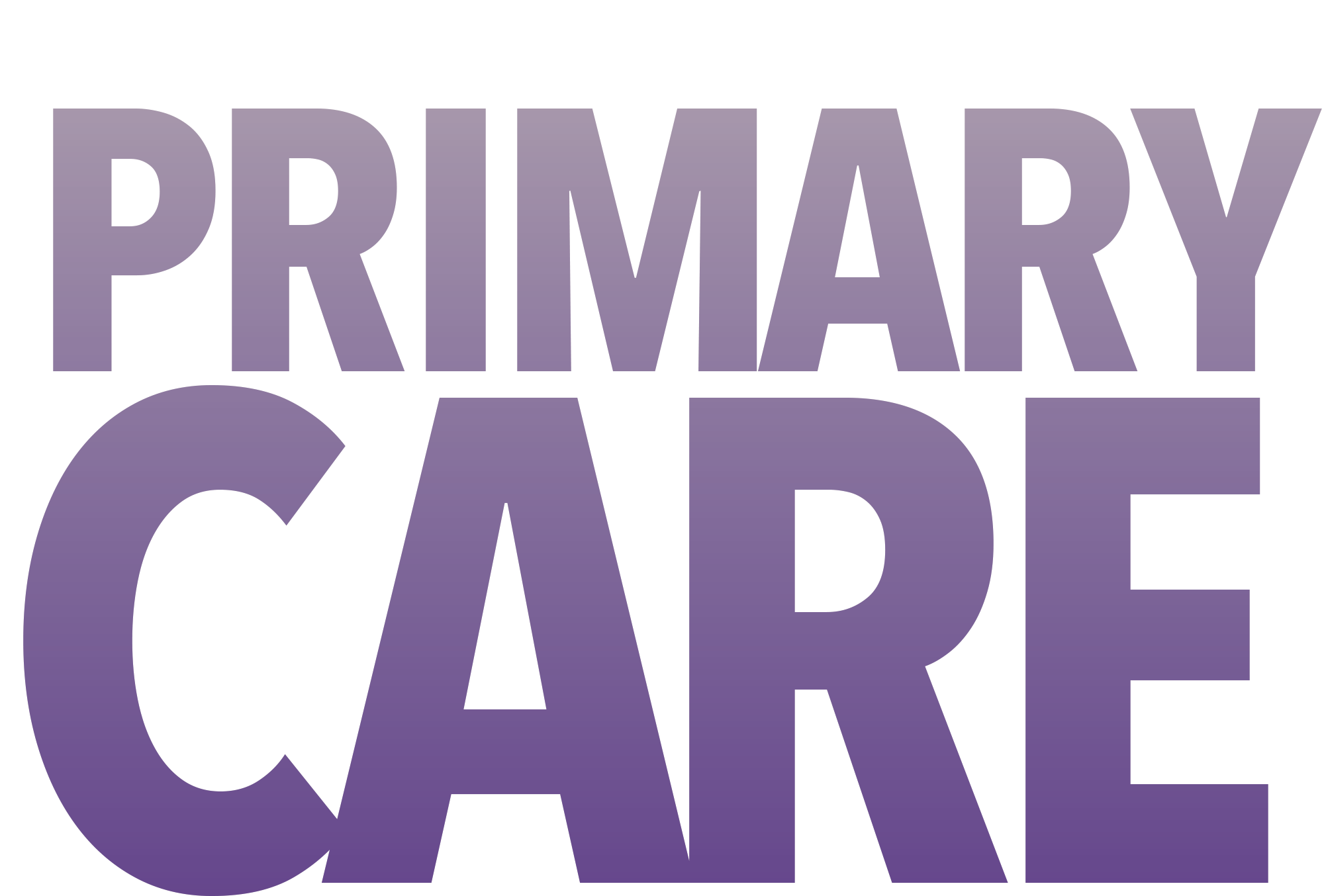 The Brody family has been key to ECU's growth in medicine and medical research
Dr. Helina Gan '22 starts her residency in family medicine this July. She's one of the latest Brody Scholars to bring that program's – and the Brody School of Medicine's – commitment to primary care to patients.
"It was the honor of my lifetime," she says of receiving the four-year medical scholarship that freed her from worries about having to borrow and pay back loans. "It guided me straight to family medicine."
For nearly 60 years, the Brody family has supported ECU, particularly its medical education and research programs. During that time, the family – with a history of successful businesses and investments – has been an inspiring force that goes far beyond the $25 million it's given the university. All despite the fact its patriarchs, brothers Morris, J.S. "Sammy" and Leo Brody, never attended ECU.
In the 1960s, the brothers gave $200,000 to help Chancellor Leo Jenkins barnstorm the state to build a medical school.
In 1973, they gave $1.5 million toward the construction of what would become the Brody Medical Sciences Building.
In 1983, an $8.6 million endowment established the Brody Scholars program.
In 1999, another $8 million funded medical research and more merit scholarships and led to the school being named for the family. Part of that was $1 million from Morris and Lorraine Brody.
At the time, standing with his cousin, Hyman J. Brody II, David S. Brody noted: "It's important for us to support our own institutions. We both remember the days when people had to drive to Raleigh or Durham with severe illnesses. Our family foundation has many opportunities to give to various causes. However, we believe the mission of the School of Medicine matches what we wanted to accomplish: that being to improve the health status of the people of eastern North Carolina."
And statistically speaking, the region's health status has improved. From 1990 to 2017, mortality rates for heart disease fell by 8%, according to a report last year by the ECU Center for Health Systems Research and Development; the age-adjusted rate fell 26%. Deaths from lung and related cancers fell 8%. And the racial disparities in overall death rates fell 57%.
In 1990, life expectancy in eastern North Carolina ranged from about 70 to 76. By 2017, it had climbed to 73 and to as much as 82 in some counties, according to the N.C. State Center for Health Statistics.
Hyman Brody, son of Morris and Lorraine Brody, recently noted the work so many others have done, in addition to his family, to make ECU's health sciences programs "one of the crown jewels of the East."
"The Brody family is proud to play a small role and continue to strongly believe in the mission of the medical school and communities it serves," he said.
Brody Scholars make an impact
Dr. Cynthia Christiano '97 is chief of nephrology at the Brody School of Medicine and was a Brody Scholar. She said knowing the Brody family "had enough confidence in me to invest in my future, that really made an impact. It motivated me and made me think about what it means to give back. It showed me what can happen when people invest in others."
She spends her days at the ECU nephrology and hypertension clinic on Arlington Boulevard, where she sees some patients multiple times a week for dialysis. She gets to know them well – and some she's known for decades.
She grew up in nearby Washington and recalled an old friend ringing her up one day.
"She said, 'Cindy, will you please see my mom?' That people who know you have enough faith in you to entrust you with their health care … it's a blessing of the Lord to be able to serve. It really is a privilege to be able to help people and get to know them and their families."
And it started with a scholarship. The first Brody Scholar, the late George Crawley III of Wilson, received $7,500 a year. Today the total scholarship is valued at approximately $118,000 and covers four years of tuition, living expenses and a summer program that can include travel abroad. It also supports service projects.
"Students who might not come to a brand-new medical school, if they had a scholarship, they might want to attend," says David Brody, recalling the thinking of his uncles when they started the scholarship program. "Over time, it evolved to attract bright students that … we felt highly confident would practice primary care medicine in North Carolina. By that measure, it's been a big success. It does my heart good to look around and see scholars who are practicing in New Bern, Mount Olive, Goldsboro, Kinston — all over the place.
"It's fulfilled the mission we started out with."
Says Dr. Herb Garrison, a professor of emergency medicine at ECU and interim president of the ECU Medical & Health Sciences Foundation, "It's one of the best scholarships for a medical student in the state if not the country."
Urban areas benefit, too
The granddaughter of an Alabama sharecropper, Brody Scholar Dr. Rasheeda Monroe '00 '05 says her memories and experiences growing up made her want to serve the underserved. "That background certainly shaped what I wanted to do," she says. "Brody helped me figure out how and gave me the training to learn how to do it in an effective way."
As a pediatrician in Raleigh, she lives and works in an area flush with MDs. Nevertheless, disparities and needs abound.
"We're sitting here in a ZIP code (27610, which has a minority population of about 80%) that has been really impacted by the COVID pandemic, 65% Black, that was seeing rates of hospitalizations and death that was three times that of the rest of North Carolina," Monroe says. As a result, she and other Black women physicians formed Sister Circle to get Black and Hispanic people immunized. Learn more about Sister Circle.
"The parallels – a more urban underserved setting with a rural underserved setting – really it looks a little different, but the needs are really the same."
Of the more than 130 Brody Scholar alumni, most practice primary care in North Carolina. Others, such as Dr. Marlana Bollinger '15, have taken the Brody message to other parts of the country.
She's a family doctor at Wellspring Family Medicine in Oakland, Maryland, population 1,925. She also delivers babies and serves as the practice's chief medical officer. She was a Park Scholar at N.C. State then worked for a year in the Teach for America program near Roanoke Rapids before applying to medical school at ECU. She didn't know about the Brody Scholars program and worried about how to pay for medical school, including by joining the military.
"It was an answer to prayers, really," she says of the program, which paid other benefits. "Being exposed to the community the way that we were as scholars gave me a sense of responsibility but also a sense of understanding of needs," she says. "It helped shape my decision to move into family medicine and to live and work in rural America, meeting the needs of my community."
She hopes to return to North Carolina one day. "I say I'm from Louisiana, but North Carolina's home because I really grew up there," she says. "My development as an adult happened in North Carolina."
Likewise, Gan, the new graduate, is headed to the Swedish First Hill organization in Seattle for residency. But the Clemmons native says she's coming back.
"It will be a great learning experience to go out far and bring it back to North Carolina," she says.
When she does, she'll be one of the more than 1,200 ECU medical graduates practicing in 84 of the state's 100 counties. David Brody says he's happy his family has been able to help. His father, Reuben, died when David was young; Uncle Sammy became a mentor, sharing his giving spirit.
"When you need to move a heavy load, you get a lot of people to attach themselves to that wagon," says Brody. "We're glad to be a part of that team."