Changing the Future

Impact of giving felt across university, region
From the Pirate statue standing guard at Dowdy-Ficklen Stadium to the words of the fight song inscribed above the terrace of the Main Campus Student Center, East Carolina University is a place of pride, and through the years, scores of alumni and other members of Pirate Nation have shown their school spirit by giving back to the university.
Their support makes it possible for ECU to attract top students and provide access to underrepresented students, for faculty to conduct groundbreaking research, and for innovative programs to make a difference in people's lives throughout the region.
Scholarship and Access
Scholarships allow ECU to attract top undergraduate students from across the state and the country and to provide access to a college education to students from underserved populations. The university's top undergraduate academic prize, the EC Scholars award, is donor-supported through various endowments and annual gifts. The scholarship is valued at nearly $64,000 and provides high-impact learning experiences, including study abroad, for a select group of undergraduates.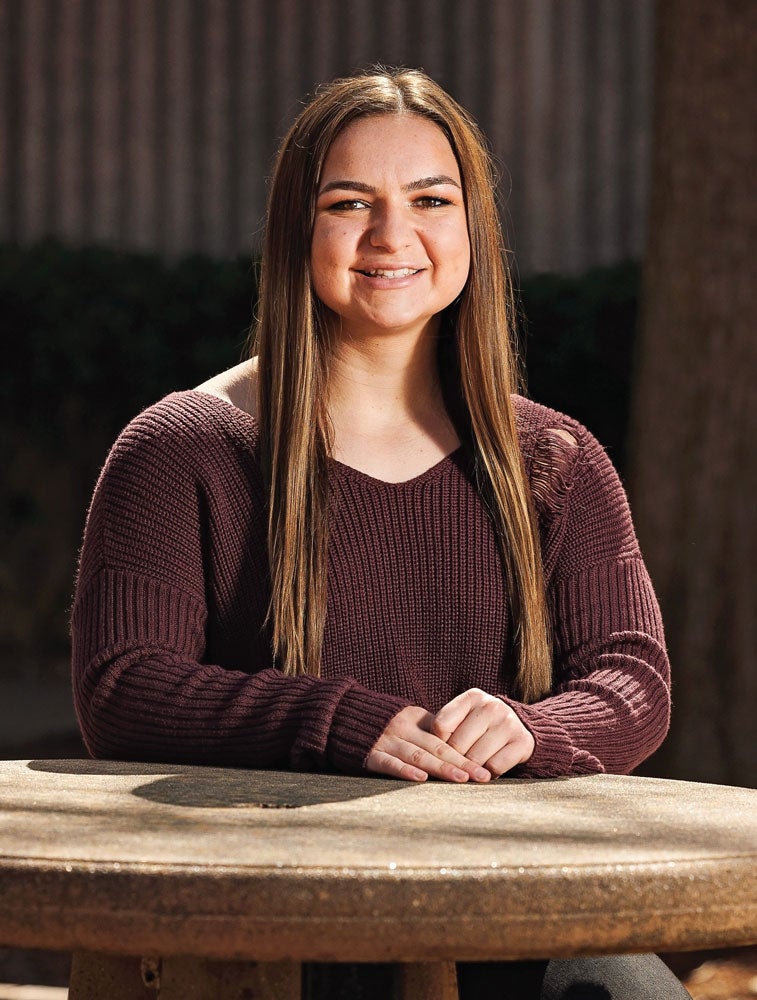 For Shaelyn Raleigh, a senior physiology major with a minor in nutrition, the award allowed her to discover a passion for addressing inequities in education. After exploring possible careers in education and medicine, she landed an internship with STEM CoRE East.
"It was something that I could afford to do because of the scholarship," she says. She worked as a STEM (science, technology, engineering and math) enrichment assistant for an after-school program at South Greenville Recreation Center, managing the STEM program and helping students with homework. "I loved it, and I fell in love with the kids."
After signing up for an additional stint as an intern, she was hired as a part-time employee.
"It introduced me to some of the inequities in education," Raleigh says. "A lot of the stuff that those kids go through and have gone through, and the school opportunities that they have, are just nowhere near the opportunities that I've been given."
To further explore work in the area, Raleigh applied for and was accepted into an internship through the Marian Drane Graham Scholars Program. That placed her in the governor's office, where she spent a summer with the North Carolina Business Committee for Education, learning about key issues facing public higher education.
After graduation, she plans to either accept an offer in Nashville, Tennessee, with Teach for America or pursue a master's degree in public administration at either Cornell or Texas A&M, both of which have accepted her and offered top merit scholarships.
Other scholarships support students with financial need. The Access Scholarship makes it possible for high-achieving students with demonstrated financial need to attend ECU and helps them graduate with less debt. This fall, there will be more than 100 Access Scholars on campus, supported by a mix of annual donors and endowed funds.
For freshman Noah Presley of Wilmington, the Access Scholarship will enable him to become the first in his immediate family to earn a college degree. His mother, he says, attended ECU but didn't finish.
"That was a big reason I wanted to come here," he says.
After attending Southeast Area Technical High School, Presley says, he had earned credits toward an associate degree. The program is designed for students to graduate with a degree from Cape Fear Community College and go into the local workforce. Instead, he decided to transfer the credits to ECU and earn the associate degree on his way to a bachelor's.
In addition to making college financially feasible, he says, the scholarship provides a social connection with other students. While Presley is part of the College of Business living-learning community, most Access Scholars live together in the same residence hall.
"It gives you a community of people already on campus with a similar background," he says.
Presley is pursuing a degree in hospitality management and is working in the Office of University Scholarships, assisting with event planning. This summer, he'll be doing similar work in a role at Duke University.
The Access Scholarship program also reinforces ECU's motto, Servire. Presley participated in an overnight trip to volunteer for Habitat for Humanity. He's also participated in volunteer work with YouTuber MrBeast's turkey drive and with ECU's Purple Pantry.
"I really lucked out (with the Access Scholarship), and I'm really grateful that I did," Presley says.
Student Success
The support of ECU donors also helps the university create and sustain programs that ensure all students have the opportunity to succeed. The STEPP Program (Supporting Transition and Education through Planning and Partnerships), now celebrating its 15th year, is designed to provide students with learning disabilities with access to resources and support throughout their college careers.
The program was created with the financial help of Walter '51 '55 and Marie Williams '53, whose grandson Tyler Clark '12 was one of its first participants.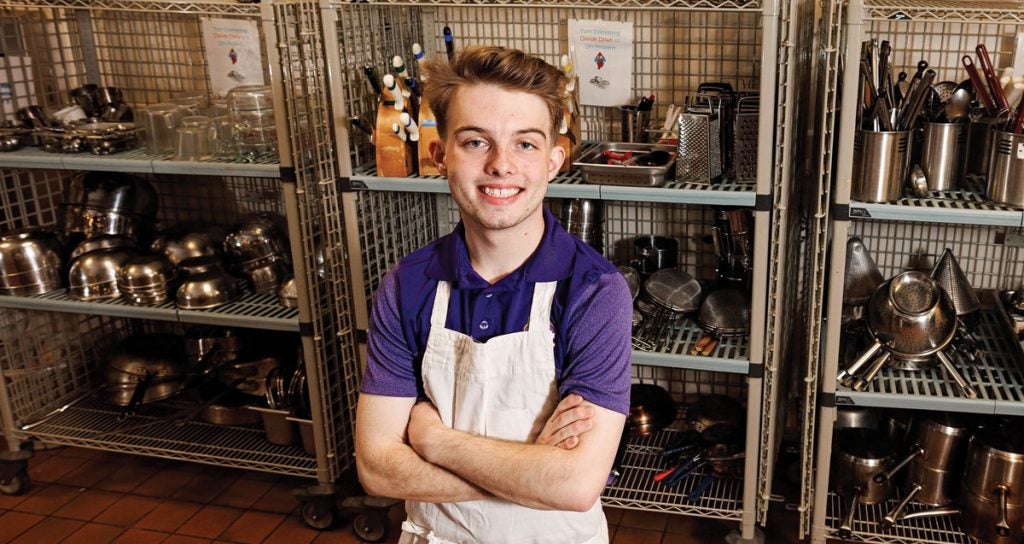 "It gave me the opportunity to come in here and get my work done and to have teachers and tutors that I could ask questions to and gave me the resources that I needed to graduate," Tyler says.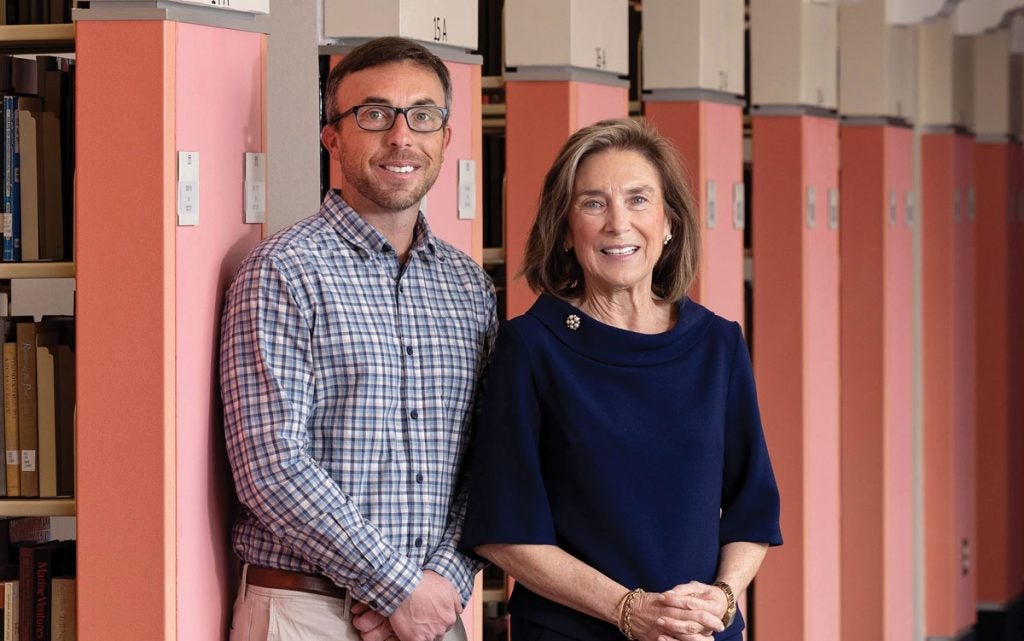 For more info
His mother, Ann Clark, said her father, Walter Williams, shared a vision with then-dean of the College of Education Marilyn Sheerer that ECU could create a model program to support students with learning differences.
"He wanted to give to the university that had given him so much. He was a graduate of East Carolina, undergrad and graduate, and my mom as well," Ann says.
Tyler, now a successful member of the family business and a father of three, says he would not have been able to complete a college degree without the STEPP Program. "I have a hard time just keeping focused, and I get really easily distracted," he says. Trying to focus long enough to learn was frustrating, he says, but the program and its tutors provided strategies and helped him see that he really could do the work.
Ann says seeing the students who have been helped over the last 15 years has been incredibly rewarding for the family. "When I look at the STEPP Program and what it's done, personally, I can speak from the heart and know that the STEPP Program makes a difference," she says.
Meaningful Research
The Wooten Family Initiative for Brain Health Research in the Brody School of Medicine is a prime example of the impact of philanthropy on researchers' ability to tackle the most pressing scientific challenges.
The lab was established in 2008 by Dr. Harriet Wooten in memory of her husband, Dr. John L. Wooten, an orthopedic surgeon who died of Alzheimer's disease in 2004. While previous projects focused narrowly on Alzheimer's, current and future grants will focus on brain health more broadly.
A $20,000 grant from the Wooten Initiative allowed John Cavanagh, professor and chair of the Department of Biochemistry and Molecular Biology, and Tonya Zeczycki, associate professor of biochemistry and molecular biology, to join forces and work together on a project aimed at curing Parkinson's disease.
The research focuses on changes in the human gut that could be early indicators of potential problems, possibly decades before a patient starts experiencing visible symptoms of Parkinson's, like hand tremors and loss of balance.
"Once you've got it in the head, then it's actually maybe too late to do anything about it," Cavanagh says. "So (graduate student) Jude (Kinkead) has been looking at things in the gut that can start things in progress many years before."
For Kinkead, the research funding has provided an opportunity to learn new research techniques and to contribute to research on a disease that has affected his family.
"It's meant a tremendous amount to be able to come in and work on something that I feel a personal connection to and be able to experience all of the amazing things that science can do," he says. "And especially with the Wooten lab, or grant, that really has powered the project that I initially started on."
In general, Cavanagh and Zeczycki work on different aspects of the research. She studies proteins in the gut that interact with proteins in the brain and may set off the disease, while he studies how to shut off the bacteria that produce those proteins in the first place.
"We work on similar kinds of things, but different enough that we don't always get the opportunity to interact," Cavanagh says. "The grant has allowed us to combine our expertise to be bigger than the sum of our parts."