ECU announces $500 million campaign, Vidant to rebrand as ECU Health
East Carolina University formally kicked off an historic fundraising campaign at the Nov. 12 board of trustees meeting. 
Chancellor Philip Rogers publicly announced the $500 million comprehensive campaign – the largest in school history. It will benefit almost every facet at ECU with a focus on increasing support for ECU's scholarship opportunities, research, facilities and endowment. 
"This campaign will allow us to better serve our region and bring innovative solutions to the most urgent challenges we face at ECU," Rogers said. 
Trustee chair Scott Shook read a resolution formally endorsing the public phase of the campaign. More than $300 million of the $500 million goal has already been raised through all-in efforts such as the annual Pirate Nation Gives initiative as well as gifts, pledges, estate gifts and in-kind contributions.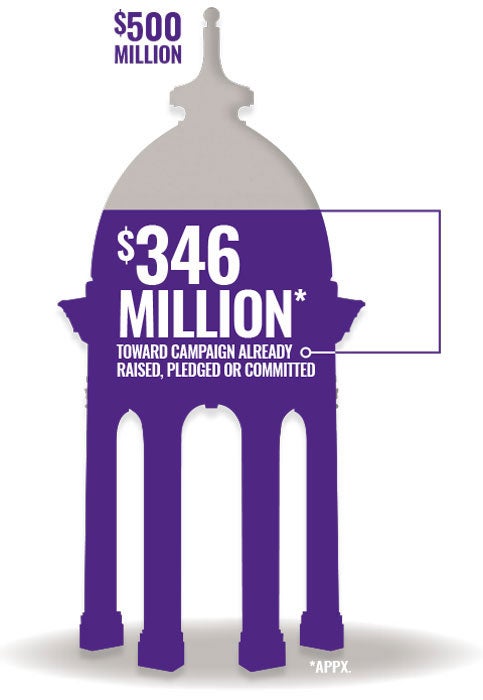 "We're now ready to build on this momentum," Rogers said. "I know Pirate Nation will go above and beyond to propel ECU into the future." 
Rogers also said the university and Vidant Health have finalized a joint operating agreement that will allow the organizations to streamline services, simplify their operations and reduce redundancies. 
Under the agreement, the Brody School of Medicine and Vidant will retain their separate legal entities but will function collaboratively under a new brand, ECU Health. Most Vidant entities and ECU Physicians will operate under the new brand while the medical school's name will not change. 
"This agreement represents an important milestone in the long-standing affiliation between two entities bound by the same mission as we work toward the creation of ECU Health," Rogers said. "It signals the point where we can begin to move forward together on our journey to launch a clinically integrated academic health system and deliver on the commitment to provide quality health care for all eastern North Carolinians." 
No changes will occur to the employment status or benefits of employees, and the organizations will not exchange any assets. 
ECU and Vidant announced plans to clinically integrate in June when Dr. Michael Waldrum, CEO of Vidant Health and distinguished professor at the Brody School of Medicine, was appointed dean of the medical school. He continues to lead Vidant Health. 
"Today's announcement is about the residents of eastern North Carolina and brings into reality the collective vision our two institutions have shared for nearly 50 years," Waldrum said.