New normal, new future?
Experts weigh in on life post-COVID
2020 has brought dramatic changes to daily life in the United States and around the globe as employees have adapted to teleworking, students and teachers have tackled virtual learning, large events and gatherings have been dramatically curtailed, and masks have become a standard accessory for public life.
At East Carolina University, researchers have been involved in the effort to understand the pandemic and its implications since COVID-19 began to spread in early 2020. From business to education to health care, the virus and our response to it are certain to bring about lasting changes. Three ECU experts weigh in on how the post-COVID world could look different.
---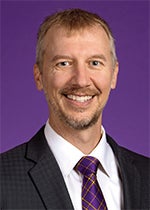 John Drake
Associate professor of management
information systems
---
"Working from home will be normalized in the future," Drake says. The increase in teleworking will create initial confusion about work/life balance, and new work patterns will develop around ensuring assigned work gets done. Teleworking may also result in fewer office romances and increased compartmentalization of information.
In the business world, companies with e-commerce in place before the pandemic have been supercharged, he says. Companies have pushed their e-commerce initiatives into high gear, cramming five years of planning into a few months as they've dealt with the impact of lockdowns and social-distancing demands. By the time the pandemic has subsided, Drake says, "any business without a sophisticated e-commerce system will be seen as backwards and will struggle."
The pandemic has been harder for small businesses than big businesses. Drake says the massive new federal debt resulting from relief efforts and decreased tax revenue could create inflation pressures and reduce the nation's flexibility to adapt to the next crisis. "It will be harder for small and new businesses to grow," he says, and there's a danger of stagflation, the combination of increasing inflation and slowing economic output, like what the U.S. experienced in the 1970s.
---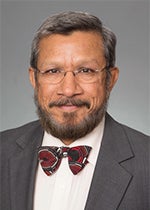 Sy Saeed
Professor and chair,
Department of Psychiatry
and Behavioral Medicine
---
Saeed, along with Brody School of Medicine colleague Emily Esterwood, recently published "Past Epidemics, Natural Disasters, COVID19, and Mental Health: Learning from History as we Deal with the Present and Prepare for the Future" in Psychiatric Quarterly.
The pandemic and the changes it has wrought on daily life have led to an increase in the need for psychiatric services at a time when there was already a national workforce shortage of psychiatrists, primary care physicians and mental health care providers.
Telepsychiatry has become vital, and Saeed's NC STeP program is at the forefront of a statewide effort to improve access to timely specialized psychiatric treatment. "With a limited number of mental health care professionals and a growing number of people in need of services, group therapy may also prove to be beneficial," he says.
Online modules such as cognitive behavioral therapy and meditation could be beneficial for those unable to schedule a face-to-face or virtual meeting with a mental health provider.
"We'll also need to find ways to create physical and social supports to ensure mental health during these times of social distancing," Saeed says.
---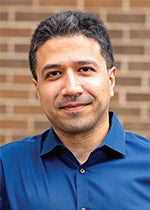 Jalayer Khalilzadeh
Assistant professor,
School of Hospitality Leadership
---
Khalilzadeh describes the global tourism industry as a complex system with a hub-and-spoke structure, where a few main hubs such as major airlines are connected to numerous spokes, such as local pubs and restaurants.
"The fact that COVID-19 is attacking both hubs and spokes simultaneously with intense and forceful waves is very concerning," Khalilzadeh says. "This behavior makes COVID-19 the most disastrous health crisis of tourism history over the past 70 years."
As a whole, he says, the tourism industry has proven to be resilient in bouncing back from crises such as terrorism, natural disasters, epidemics and economic recessions. Globally, tourism will rebound, he says, but at the local level, some tourism systems could collapse, which is concerning because the industry is human-intensive and employs a significant portion of the global workforce. Tourism scholars are exploring alternative arrangements that would reduce job losses while maintaining the industry's ability to adapt to fluctuations in demand, Khalilzadeh says.
---