Wieland's newest novel makes Oprah's 'Best of' list
What happened to the 20th century poet Elizabeth Bishop during three life-changing weeks she spent in Paris amidst the imminent threat of World War II?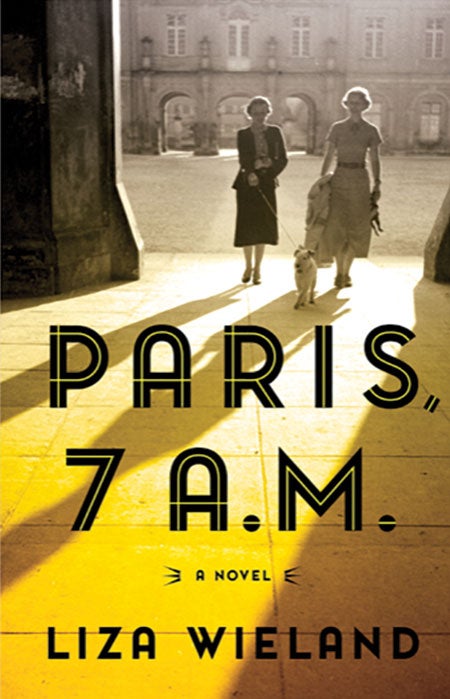 The answer is what Liza Wieland visualizes in her novel "Paris, 7 A.M," which was named to Oprah's reading list as "One of the Best Books by Women of Summer 2019."
Simon & Schuster published the book in June, and it has enjoyed acclaim and gained recognition from Publishers Weekly, LitHub, The Millions, Kirkus Reviews, The News & Observer and the BBC.
"I've long been interested in Elizabeth Bishop ever since I didn't get to have her as a teacher in college," said Wieland, distinguished professor of English at ECU, "and really feel like I've had to work at the poems. They don't come easily to me in terms of their meaning, but they reward the work."
A reviewer for Publishers Weekly wrote, "Wieland makes scrupulous use of known fact in crafting her fictional narrative, but neither rehashes familiar biography nor attempts literal interpretations of Bishop's poems or life."
Asked about the book receiving so much early attention, Wieland said: "It feels great. It's a little daunting. I came to know what the New York publication scene looks like with this book, which is that somewhere between 20 to 40 books are released every Tuesday by publishers. So, new releases get swallowed up pretty fast, and one only has the attention of one's publicist for a few weeks."
Wieland, who worked on the novel for about four years and spent the past two years with Simon & Schuster perfecting it, assisted in its promotion by using social media to announce the launch.
She said the genre they marketed the book in – historical fiction – helped catch readers' attention.
"Historical fiction is extremely popular," Wieland said, "and books set during, before and after World War II hold a huge attraction for readers."
The author of eight works of fiction and a volume of poems, Wieland has received fellowships from the National Endowment for the Arts, the Christopher Isherwood Foundation and the North Carolina Arts Council. She is the 2017 winner of the Robert Penn Warren Award for Fiction from the Fellowship of Southern Writers. Her novel "A Watch of Nightingales" won the 2008 Michigan Literary Fiction Award, and her novel "Land of Enchantment" was a longlist finalist for the 2016 Chautauqua Prize.