Focusing the mind's eye
How alumni, students and faculty unleash their creativity
Creativity takes many forms in art, design, business and education. But what does it take to kindle the type of creative thinking that leads to dazzling work? We asked alumni, faculty and students to tell us how they summon their creativity.
For example, one show director listens to film scores as background music, while a writer surrounds himself with the color green. Some patiently wait for inspiration to strike, while others push through with discipline. What they have in common is that they are all living creatively. And they all believe creativity makes life better.
Those without an artistic day job might think of creativity as an elusive trait or divine gift, but these artists will tell you it's actually the skilled application of knowledge that they learned or currently cultivate at ECU.
---
Blake Braswell, '02
Theatre major Show director and writer for Universal Orlando Resort
How I got my start: I got into theater because a girl I liked in high school was in a production of "West Side Story." At ECU, I was introduced to stage combat and had the chance to work as a fight director. After graduation, I was a fight captain and performer at a renaissance fair. Now I work as a show director for Universal Orlando Resort, where I develop concepts for our Halloween Horror Nights. For that, my goal is to scare people, but also to fill them with joy. When most people walk through the scare zones I've created, they scream but then immediately laugh with their friends. Creativity serves for pure escapism. All the creating and storytelling I do in my job is built on the foundations I learned at ECU.
How I get my creative juices flowing: I wish I knew the perfect answer so I could bottle it and do it every time. Sometimes I'll go through art books for inspiration. Sometimes I listen to film scores or music without lyrics. If it has lyrics, I'll be singing along and not writing! Sometimes neither works and I feel like I'm spinning my wheels, then an idea will come to me while I'm driving home. Working professionally in a creative field, you have to get out of your own way and can't force the process.
---
Cat Normoyle
Assistant professor of graphic design at ECU
How I describe my work: I typically ground my work in experimentation. I rarely have a preconceived notion of what something is going to look like. I'm a big proponent of making for making's sake. You don't worry about what you think it should be and instead try things and see what it could be. I was recently part of a research project that explored the role of technology in design by using robots to facilitate remote collaborations. The robot is the tool that is doing the actual drawing. For me, it's more about setting up the mechanics of an experiment and executing the process.
How I get my creative juices flowing: I enjoy being active and going outside. That's really important for clearing your head. I often work in blocks of time – I sit down for four hours then take a break and come back to it. I might take my two dogs, Pete and Xena, for a walk around the neighborhood. I also tell my students that travel, whether road trips or something fancier, is such an amazing experience that you can incorporate into the work you're doing. My husband and I just got a camper. We love being out on the road and camping.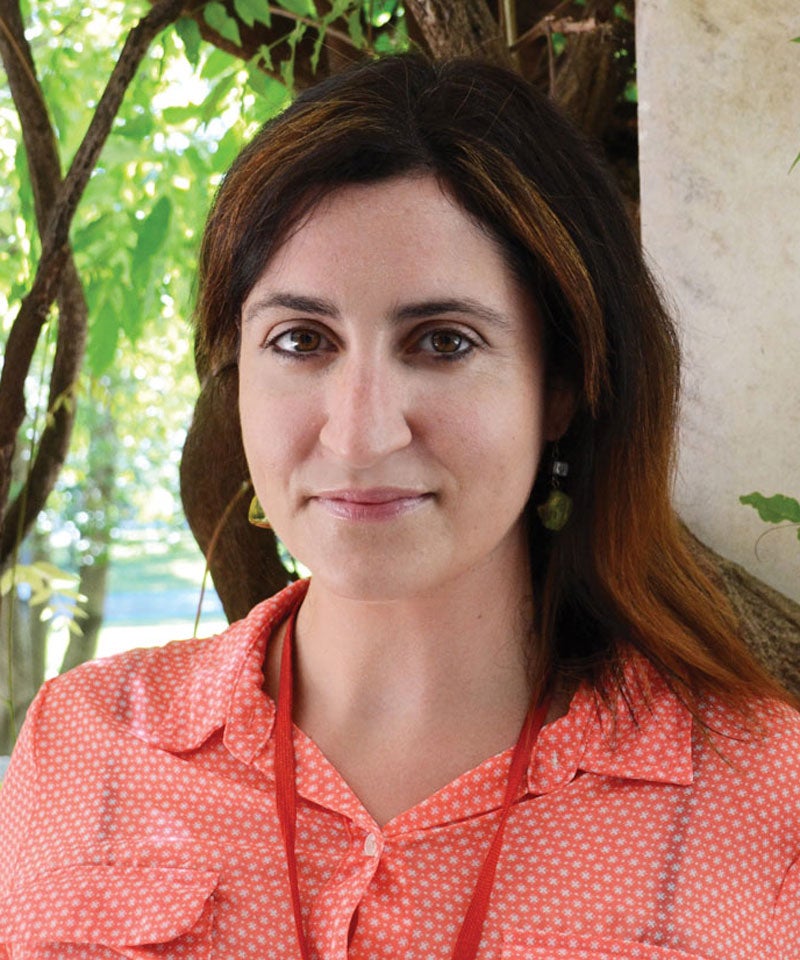 ---
Lisette Fee '12
Fine art major Jewelry maker, Eilisain Jewelry
How I got my start: After graduation, I had an artist space at a gallery called Art Avenue across from Sup Dogs in Greenville. It was perfect because I was able to start my business right after graduation. Soon I was featured on the London-based fashion retail website Boticca, and that led to other articles in Elle, Refinery 29, Details and more.
How I get my creative juices flowing: I used to be really into creating collections with a unifying theme. Claws and talons are the focus of my jewelry and I'm completely inspired by animals and wildlife. I also love mythology, fantasy and tarot cards and like to tie that into my jewelry. For me, it comes down to being curious and paying attention to the world around me. But my process has definitely changed after having my daughter. I work a lot when she takes a nap.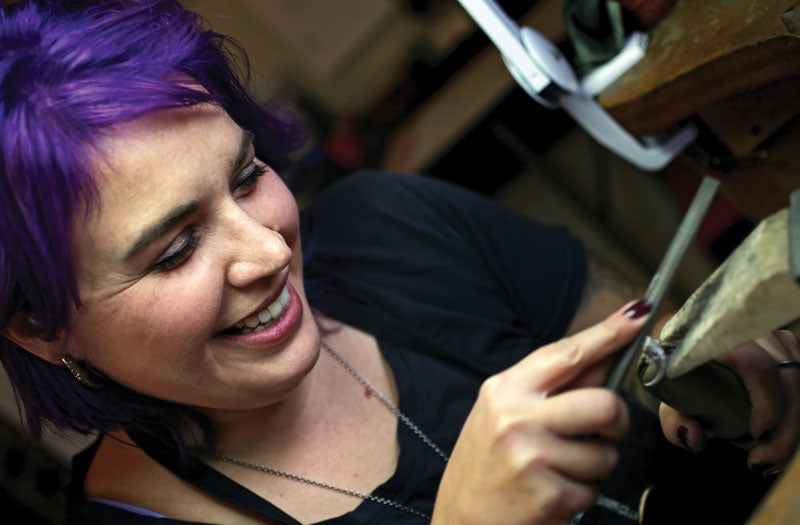 ---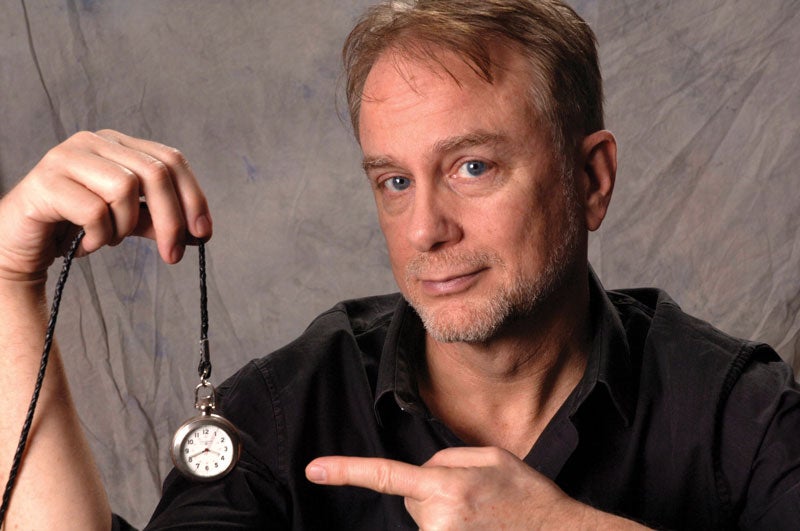 Luke Whisnant '79
English major Creative writing professor at ECU and author of two poetry chapbooks, a collection of stories and a novel
What I love about my craft: I enjoy bringing something into the world that didn't exist previously. It makes life worth living. A world without art would be really barren. I'm a big advocate for finding art everywhere.
How I get my creative juices flowing: I have a loft in my condo where I do most of my writing. I climb the stairs, sit down at the desk and start. Discipline is the best way to court creativity. Show up at your desk and you're there and you're ready. My process is to sit down without a particular idea in mind and just start writing. The first sentence is likely awful. The second sentence is not any better. The third sentence is bad but there might be something interesting in it. The fourth sentence – wow – there's something there.
I'd seen some research not too long ago that said having something green on your desk helps with your creativity. So, I painted the walls of the loft dark green. I like to think it's helped, but who knows?
---
Dwayne "Dubelyoo" Wright '99
Art major Visual artist in Atlanta; curator and co-founder of "Art, Beats + Lyrics," a traveling urban art exhibition
How I describe my work: I describe my work as having an urban lifestyle aesthetic that has roots in hip-hop culture. I'm motivated by pushing the envelope on the art viewing experience. One thing we do in "Art, Beats + Lyrics" and in my personal projects is to create environments that enhance the work being displayed. When we started, urban-themed art was not accepted in many galleries and shows. "AB+L" became a place to showcase the work of artists that we thought was hot. Now, we're getting ready for our 12th national tour.
How I get my creative juices flowing: I enjoy mixing mediums when I paint, but my favorite medium is acrylic. Acrylic is very flexible and I can draw on top of it. When I'm working on a painting, I usually have a documentary, podcast or some music playing. I try to take a break about every three hours. This gives me a chance to come back to the piece and see it with fresh eyes.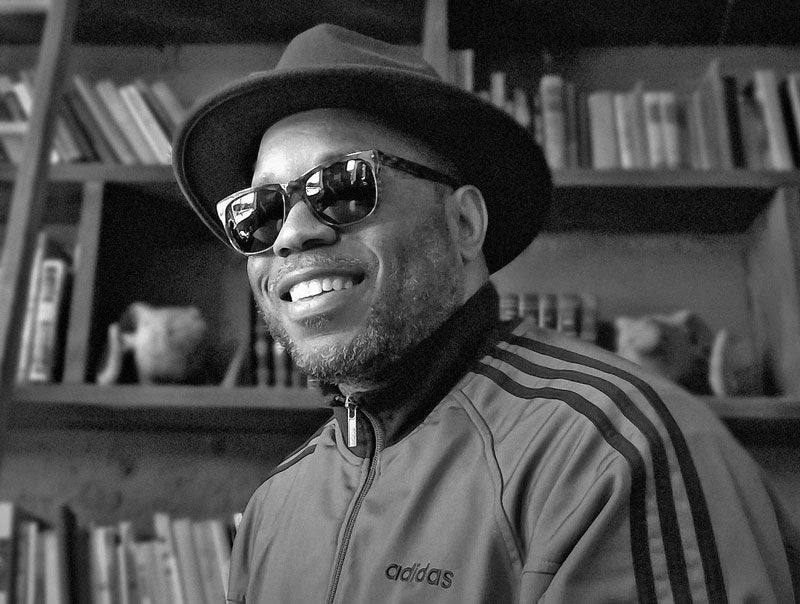 ---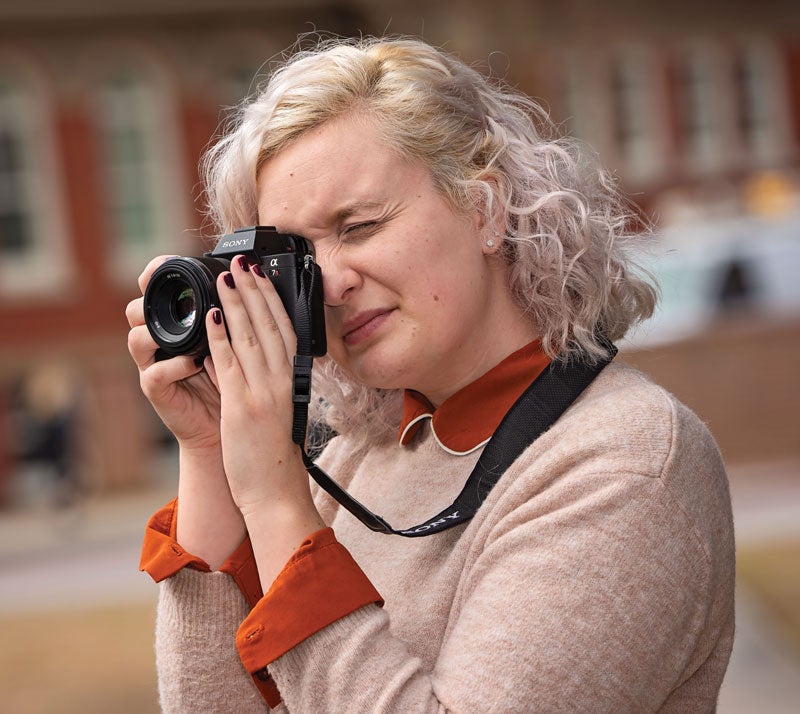 Epiphany Knedler
Master of fine arts student, photography
How I describe my work: I would describe my work as formal explorations of place. I like to find areas of quiet in the chaos or moments of humor in banal environments. I love thinking about what we see in our lives and how putting a lens in front of it can change your perspective. Most of my work is found environments, which I do not alter by moving objects around or editing with Photoshop. I like to find scenes and create compositions with my camera, thinking about the things I am leaving out or keeping in the frame and how that affects the viewer's reading of the image.
How I get my creative juices flowing: I get most inspired when exploring imagery with like-minded people. I was recently in a rut with my work; I hadn't taken photos or been excited about a new project for a few months. My boyfriend took me on a short trip to Kinston and we walked along the main street, finding small moments of visual interest, like old signs and partially ripped posters. I always find it inspiring when I can share my images or experiences with others and they express the same kind of joy.
Also, I am constantly listening to music! I can't work without it. I listen to all types of music, mostly indie folk like The Decemberists and Bright Eyes, but if I really need to get something done, I turn on some ABBA until it's done!
---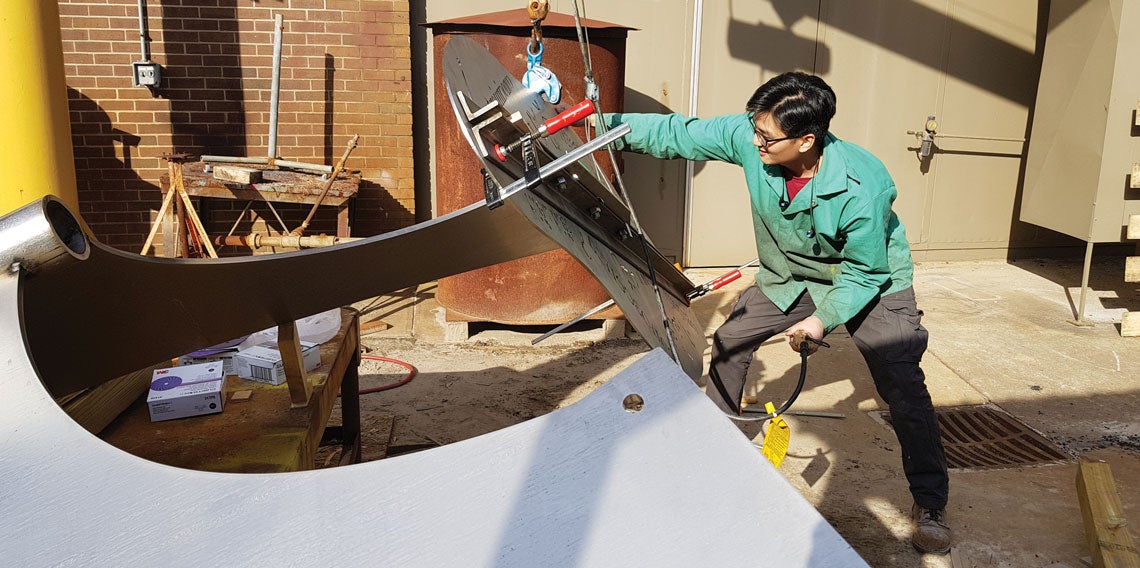 Junghoon Han
Sophomore sculpture major
What I love about my craft: I fell in love with working with tangible materials, especially with metal. From the coldness of raw metal when I first touch it to the finalized high polished piece of work, I love every bit of the process. At ECU's School of Art and Design, I like the variety of majors and the potential for collaborations. This diversity really encourages students to experiment more broadly, which is a paramount experience during art school.
How I get my creative juices flowing: Every piece starts with thorough research. I start my research with close observation of a problem and work to develop an artwork that solves the problem. Practically speaking, I like to wear long, cushy athletic socks when I create. Half of my work is walking or running around the (Leo W. Jenkins Fine Arts) building, so a good pair of shoes and socks is important. When I am under a tight deadline, my feet have to withstand long periods of standing and walking.