Wieland recognized for fiction
English professor Liza Wieland had no idea when she opened her email earlier this year that she had been chosen for a major award.
The Fellowship of Southern Writers, a prestigious nonprofit organization that encourages the creation and development of literature in the South, had named her the recipient of its 2017 Robert Penn Warren Award for Fiction.The award, given every other year, will be presented at the fellowship meeting in Chattanooga, Tennessee, in November.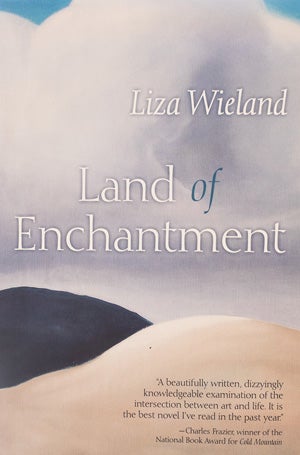 "You don't apply for it or gather a package or get nominated," Wieland said. "It just sort of comes in an email."
The award recognizes a writer's entire body of work.Wieland is the author of eight books: three collections of short fiction, four novels, and a volume of poems.
"I almost can't believe it," Wieland said."I've wanted to be a writer all my life and have worked toward it single-mindedly, and it really feels like a sort of arrival, especially because I didn't put it in motion myself; it just happened."
The fellowship includes and honors writers who are from or who identify with the South. Wieland lived in Atlanta from the time she was 6 years old until she left for college.Even after leaving to attend college and living elsewhere, she was interested in and drawn back to the South."So many things about the South trigger these memories – the smell of gardenias outside the window – I always sort of knew I would come back," she said.
Wieland came to ECU in 2007 and teaches fiction writing.She said she is impressed with the commitment to writing and reading her students exhibit."They've got so much energy, and they love each other's work and read it with enthusiasm and kindness; it's a great group," she said.
"Dr.Wieland is a master of literary craft; she creates memorable characters and makes the English language sing," said Marianne Montgomery, chair of the ECU English department."She holds her students to high standards and offers them mentorship both inside and outside the classroom as they strive to become better writers and to publish their own work."
The Wieland File
AWARDS
Pushcart Prize, Michigan Literary Fiction Prize, Fellowships from the National Endowment for the Arts and the North Carolina Arts Council.
BOOKS
Land of Enchantment (2015)
Quickening (2011)
A Watch of Nightingales (2009)
Near Alcatraz (2005)
Bombshell (2001)
You Can Sleep While I Drive (1999)
Discovering America (1994)
The Names of the Lost (1992)