Faculty Focus: Kirstin L. Squint
Thomas Harriot College of Arts and Sciences
Associate professor of English and Whichard Distinguished Professor
---
An expert in Native American literature, Kirstin L. Squint is the David Julian and Virginia Suther Whichard Distinguished Professor in the Humanities in English and Gender Studies at East Carolina University.
She came to Greenville in 2019 from High Point University, where she had been an associate professor of English.
Housed within the Thomas Harriot College of Arts and Sciences, the professorship was established in the mid-1990s by family members of the late David Julian Whichard, a 60-year editor and publisher of Greenville's The Daily Reflector, and his wife, Virginia Suther Whichard, a former schoolteacher and 1917 graduate of what was then East Carolina Teachers Training School.
Due to the Whichard family's generosity, Squint, like many distinguished professors before her, has benefited greatly in her research and teaching, and she has made an impact on ECU and the Greenville community.
"I have had the opportunity to invite nationally and internationally known writers and speakers to ECU, including Monique Truong, Annette Clapsaddle, Cathleen Cahill, LeAnne Howe, Red Justice podcast hosts Brittany Hunt and Chelsea Locklear, and U.S. Poet Laureate Joy Harjo," Squint said. "These speakers have shared their work through readings and lectures, visited classes and engaged with the Greenville community at public events."
In addition, Squint said the philanthropy of the Whichard family gave her time and resources to finish two scholarly collections and hire an English graduate student research assistant, who helped her transcribe interviews for Conversations with LeAnne Howe and helped with preliminary research on her in-progress monograph, Troubled Waters in Contemporary Southern Narratives.
Squint's position as distinguished professor ends this summer, but she will remain at ECU. Since last August, Squint has held the position of Native American literature specialist in the Department of English's multicultural and transnational literature concentration.
"I was very thankful for the opportunity to join the English faculty since I have had such a positive experience at ECU," she said.
-Lacey L. Gray
---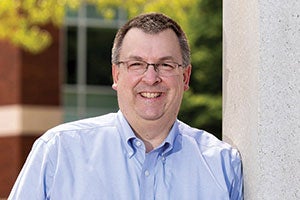 Dr. Todd Watkins, assistant dean for dental education and informatics at the ECU School of Dental Medicine, has been elected to the National Academy of Inventors Senior Members Class of 2022. A long-standing innovator and entrepreneur, Watkins has received four U.S. patents since December 2020. As far back as 1988, Watkins saw the need to make curriculum available in a digital format, leading to his first startup company, Vital Source Technologies. Starting in 2008 at ECU, Watkins developed an outcomes assessment engine called eXtensible Competencies Platform (XComP™). The system gained worldwide attention and recognition from Apple when the ECU School of Dental Medicine was repeatedly selected as an Apple Distinguished School.
---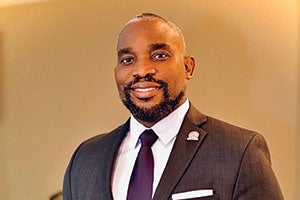 Bimbola Akintade has been named dean of the ECU College of Nursing, effective July 1. He comes to ECU from the University of Maryland School of Nursing, where he is an associate professor in the Department of Organizational Systems and Adult Health and associate dean of the master's program. He has bachelor's and master's degrees in nursing from the University of Maryland University College and a doctorate in cardiovascular health from the University of Maryland, Baltimore. He also has master's degrees in health care administration and organizational leadership and an MBA from the University of Maryland University College. Akintade's research interests include developing academic practice partnerships and the use of high-fidelity simulation in clinical practice.
---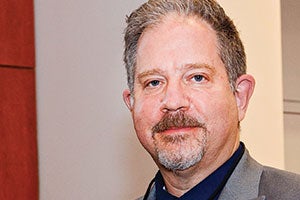 Dr. Jason Hack, vice chair for research and chief of the Division of Medical Toxicology in the Department of Emergency Medicine at the Brody School of Medicine, was awarded the Outstanding Contribution to Medical Toxicology Research award by the American College of Medical Toxicology. The award is designated to individuals who demonstrate outstanding contributions to the areas of basic or clinical science research, research contributions that have changed the practice of medical toxicology, and research innovation.
---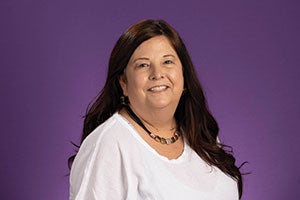 Linda Kean has been appointed dean of the ECU College of Fine Arts and Communication, effective July 1. A professor of communications, Kean has served as interim dean since July 1, 2021. Kean has served as director of the School of Communication since 2009 and as acting director for two years before that. She led the development of the Master of Arts in communication degree with an emphasis in health communication and has been widely recognized for her teaching, including as recipient of the Office of Global Affairs' 2019 International Teaching Award.